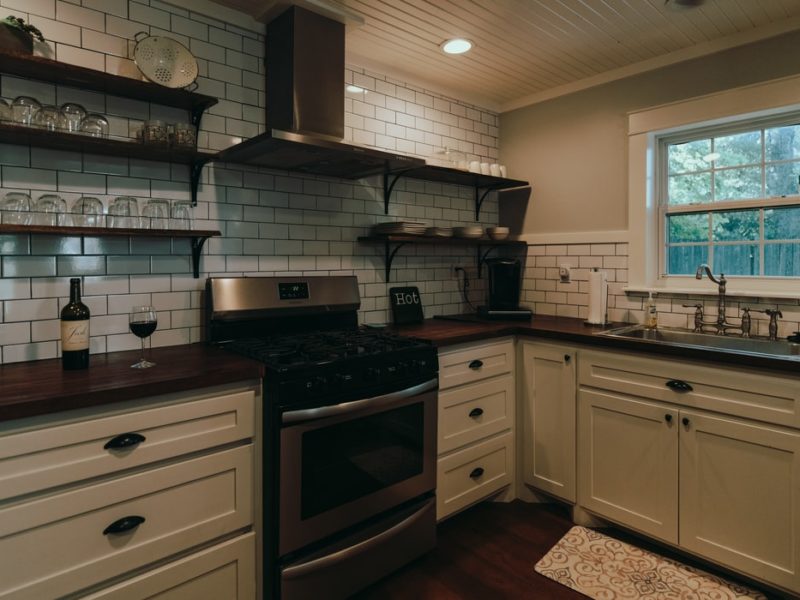 Remodeling your kitchen is a significant investment in a home, so it's best to make sure that you remodel them correctly and avoid any common kitchen remodel mistakes. To do this, don't think of your kitchen remodel as a checklist of line items like square footage, all-white cabinets, expensive appliances, etc. When you think about your kitchen, you should focus on the things you want and how they're going to look and function. 
Creating a remodeling plan for your kitchen is an exciting process. After all, you'll be getting all the bells and whistles you've been dreaming of for a while. But before you pull the trigger for your new kitchen remodel, you'll want to consider all the finer details of the project carefully. 
Here are a few common kitchen remodel mistakes to keep in mind before you begin remodeling. 
Kitchen Remodel Mistakes to Avoid
Changing the Kitchen Layout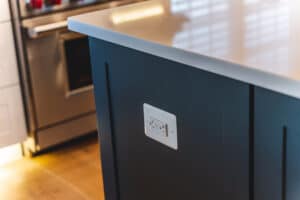 The #1 mistake you can do is change your kitchen layout after construction has already begun. It doesn't sound like a big deal, but it can cost you as much as over 10% of your budget. Especially when you're planning to do your kitchen remodel or have a strict budget to work with. 
There are four key elements to any kitchen remodel; backsplash, cabinets, countertops, and flooring. These four elements are also the most expensive items on your kitchen remodel list. If you change your mind, it will cost you thousands of dollars in acquiring just labor and materials. 
It can all add up very quickly. It's not like painting a wall or changing a light fixture; those can be done quickly without investing much. Therefore, it's best to keep a clear mind and plan throughout the remodeling process. 
Not Having a Budget Plan
Starting a kitchen remodel without being clear on the numbers will cost you more than the remodel itself. Creating a kitchen remodel budget is an essential element of any remodel. With the latest trends and easy DIY hacks, one can remodel a kitchen for less than $3,000 but making it happen involves planning that budget carefully and cautiously. You can have an ultra-high-end kitchen that's both aesthetic and affordable. 
There's always that one big thing that you have your heart set on, but it's not worth spending all that money for just that one thing and skimping on the rest.
Make a budget plan, accept your numbers, finance your remodel, and have a clear decision on what you need. Remember, the appliances alone take up about 1/3rd of the remodeling budget. 
Forgetting the Workflow 
Almost all great kitchen designs are a triangle; the sink, the cooktop, and the refrigerator. They are easily the busiest areas in a kitchen. For optimum use, plan on installing these items nearby and not side by side. 
This way, the space between each work spot will remain unobstructed. Also, it's better to seek professional help or think clearly about you and your family's optimal workflow.
One thing to remember while planning the workflow is; it's not just you who'll be using the space. There should be enough room for you and your family to navigate the kitchen space without being too complicated. Anyway, well-structured kitchen design will be more rewarding in the long term than a complicated, difficult one. 
Skimping on Storage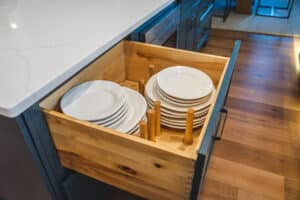 Your kitchen is full of everyday tools and gadgets. Insufficient storage can make even a small task like preparing a meal, feel like a real chore. This is one rookie mistake that many homeowners make while remodeling their kitchen. 
People side with decor over functionality, but the lack of storage space can prove painful in the long run. Not adding enough storage will also make your limited space appear more cluttered and unorganized. 
Don't pass on all the small add-ons and storage features for your remodel. Add smart storage solutions to increase your kitchen's efficiency. It's best to take advantage of every storage opportunity in your kitchen for a more functional one. 
You can also add some smart storage solutions like floating shelves, hidden cabinets, Lazy Susans, spice racks, and use every inch of your kitchen space. 
Selecting Appliances Last
Appliances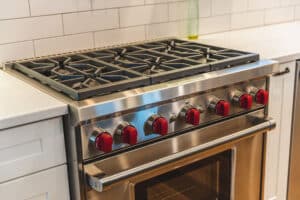 are essential to make your everyday life a little better. They're available in various sizes and finishes; and are built to last a long time. Similarly, it would help if you always keep your family's needs in mind when shopping for your appliances.  It would be best to buy certified and Energy Star rated appliances to lower your utility bill and save those additional costs. 
You also have to choose which cooktop is best for your day-to-day purposes; is it an electric range with a ceramic cooktop or a gas range? While planning your space layout, it's best to place your appliances first. This way, you'll be able to know the accurate placement of the appliances and their functionality beforehand. 
Double-check the accessibility and location of your refrigerator, dishwasher, and microwave. Doing this will give you a glimpse of the overall workflow of your new kitchen. 
Island Placement and Choices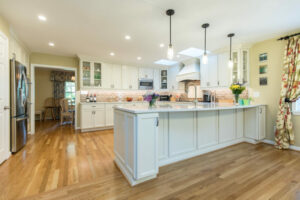 How important is it to have an island in your kitchen, especially if you have a tiny kitchen space? Islands provide exceptional comfort and flexibility in the kitchen. You can use your kitchen island for multi-purposes like preparing a meal, helping kids with homework, or grabbing a drink after a long day. 
Kitchen islands have been quite the town's talk, but improper placement and incorrect choices can create a huge impact on your remodel. One of the biggest rookie mistakes homeowners make is when an island ruins the workflow between your work triangle. You can't place an island that's too close to other kitchen elements or if you're remodeling a small kitchen. 
You can achieve a stunning kitchen without ruining your workflow and within your budget by avoiding these common kitchen remodel mistakes.