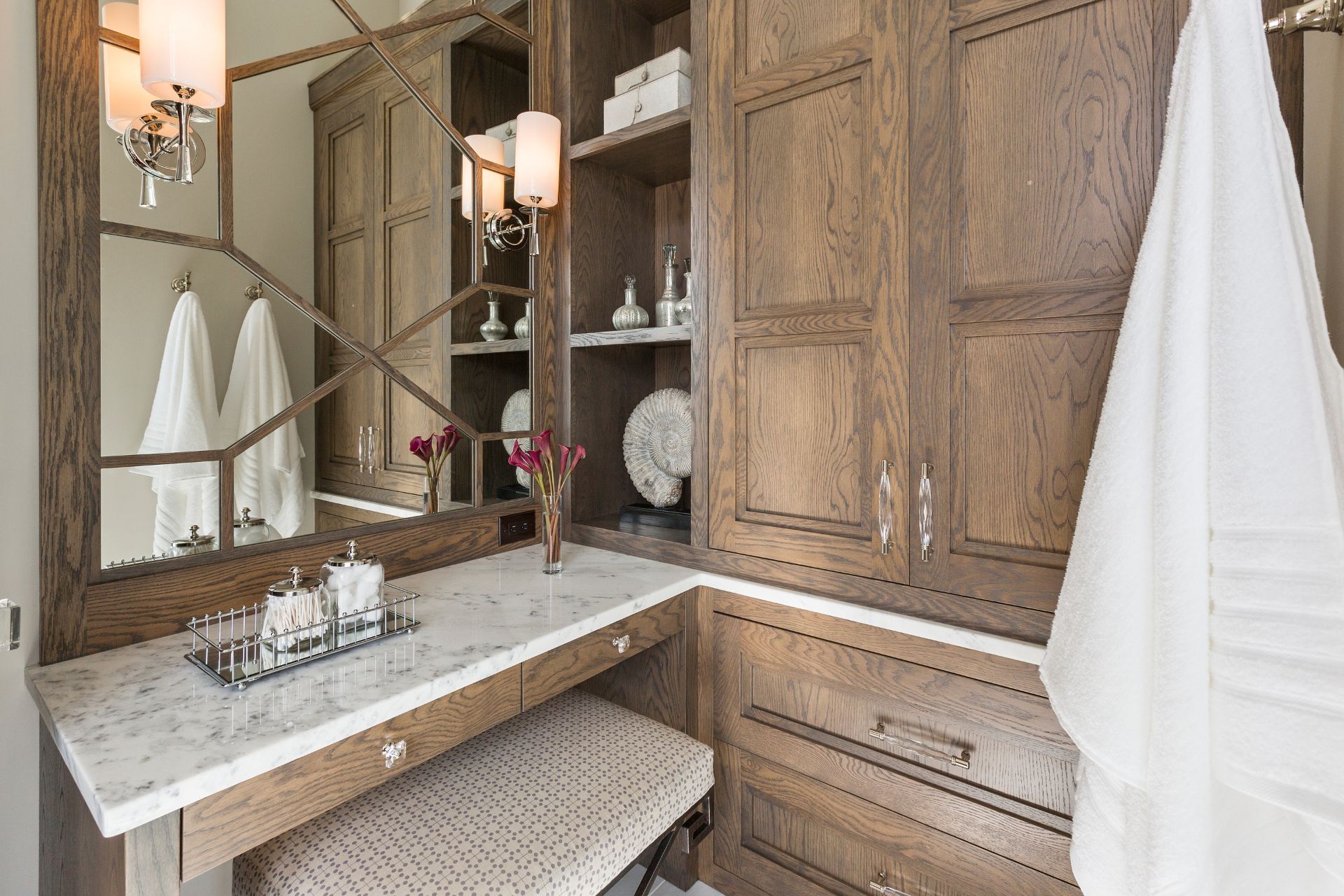 The modern bathroom is more than just useful. It's a special place to relax and show your style. One popular trend is adding a bathroom vanity with drawers. These vanities look nice and help with storing things in the bathroom.
1. Why a Bathroom Vanity with Drawers Makes Sense
Bathroom remodeling isn't just about changing tiles or painting walls. It's also about optimizing the space for usability. With that in mind, here are reasons why it should be at the top of your bathroom ideas list:
Efficient Storage: Drawers allow you to separate items, making them easier to find.

Space-Saving: They utilize vertical space, making your bathroom appear larger.

Aesthetics: It only can provide a clean, minimalist look to your bathroom decor.
2. Dive into Bathroom Sink Cabinet Design
When considering a bathroom sink cabinet design, it's essential to keep in mind both form and function:
Open vs. Closed Design: Some prefer an open shelf design for easy access, while others opt for closed drawers for a tidier appearance.

Handle Choices: Handles can add a touch of elegance or modernity to your bathroom decor.
3. Understanding Bathroom Sink Cabinet Dimensions
Size matters when you're remodeling your bathroom. Here's what you need to know about bathroom sink cabinet dimensions:
Height: Most vanities stand at 32 inches tall, but there are variations depending on user preference.

Depth: Usually 20 to 21 inches, but smaller bathrooms might need a shallower depth.

Width: This varies greatly, from 24 inches for a single sink to 72 inches for a double sink.
4. Drawers Only: A Sleek Choice
Considering a bathroom vanity with drawers only? Here's why it might be a top choice for your bathroom ideas:
Sleek Design: Without cupboard doors, the vanity takes on a more streamlined appearance.

Easy Access: Drawers provide simple access to all items without needing to move things around.

Increased Storage: You can often fit more into drawers than a combination of shelves and cupboards.
Frequently Asked Questions
1. Why choose a bathroom vanity with drawers over cabinets?
A vanity with drawers offers better organization, a sleek design, and often more storage space than traditional cabinets.
2. How do I choose the right size for my bathroom sink cabinet dimensions?
Measure your bathroom space, consider the sink size, and ensure that there's enough clearance for doorways and walkways.
3. Can I customize the design of my bathroom vanity with drawers?
Absolutely! Many manufacturers offer customizable options for design, material, and color.
Conclusion
A bathroom vanity with drawers is more than just a trend. It offers a mix of style, function, and efficiency that suits the modern bathroom. Whether you're going for a sleek look or trying to solve storage problems, this option makes sense. With the right design, size, and features, a vanity with drawers can turn your bathroom into a place that's both beautiful and practical. So, when planning your bathroom remodel, consider adding a vanity with drawers to create a space that's uniquely yours.