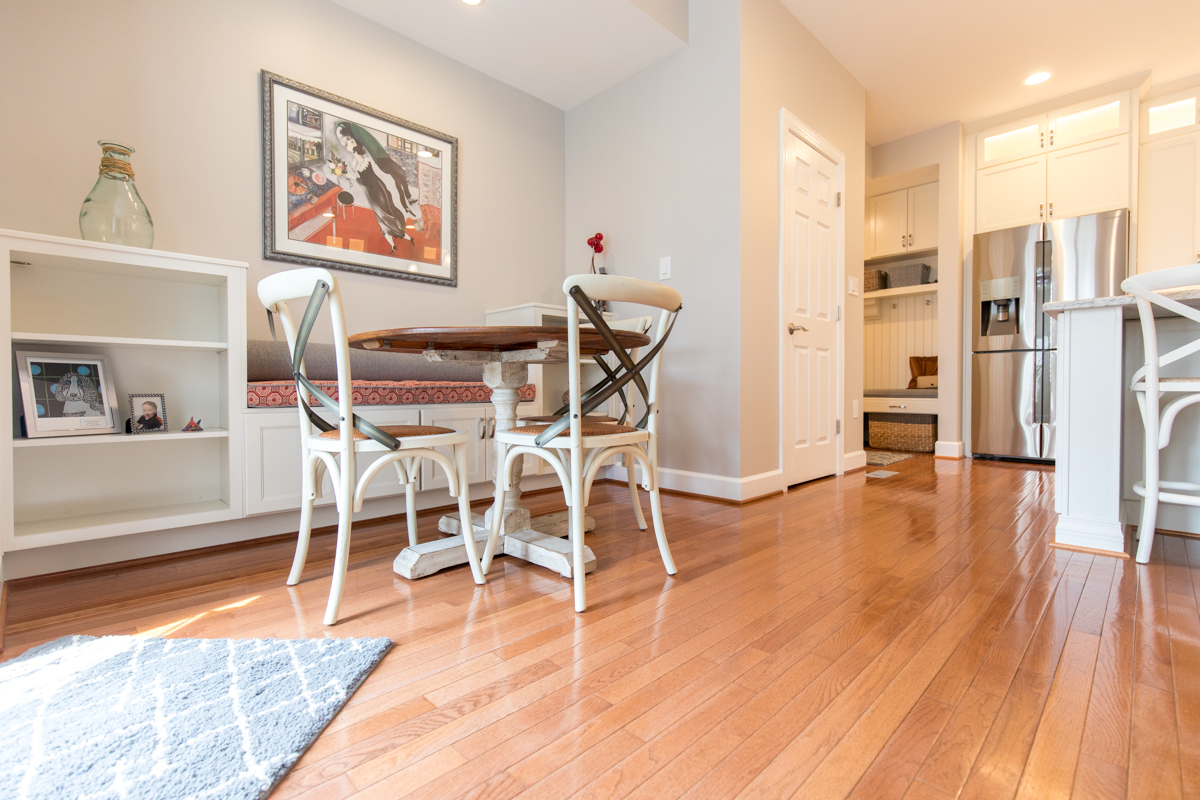 The cost of hardwood flooring depends primarily on the quality of the wood itself. However, the square footage of the project space has a major contribution in determining the overall cost as well. 
A typical hardwood flooring cost comes around $6 to $12 per square foot. But other factors such as the type of wood, the amount of prep work needed, your geographical location, etc., also impact the cost of wooden flooring. While engineered wood flooring will cost you between $4 to $9 per square foot, a real helm or oak wood flooring will cost upward of $20.
Hardwood flooring improves the appearance of the interiors and could last for decades if properly cared for. But how much do you need to invest in quality wood flooring in order to benefit from it for days to come? Let's take a look.
Average Cost of Hardwood Flooring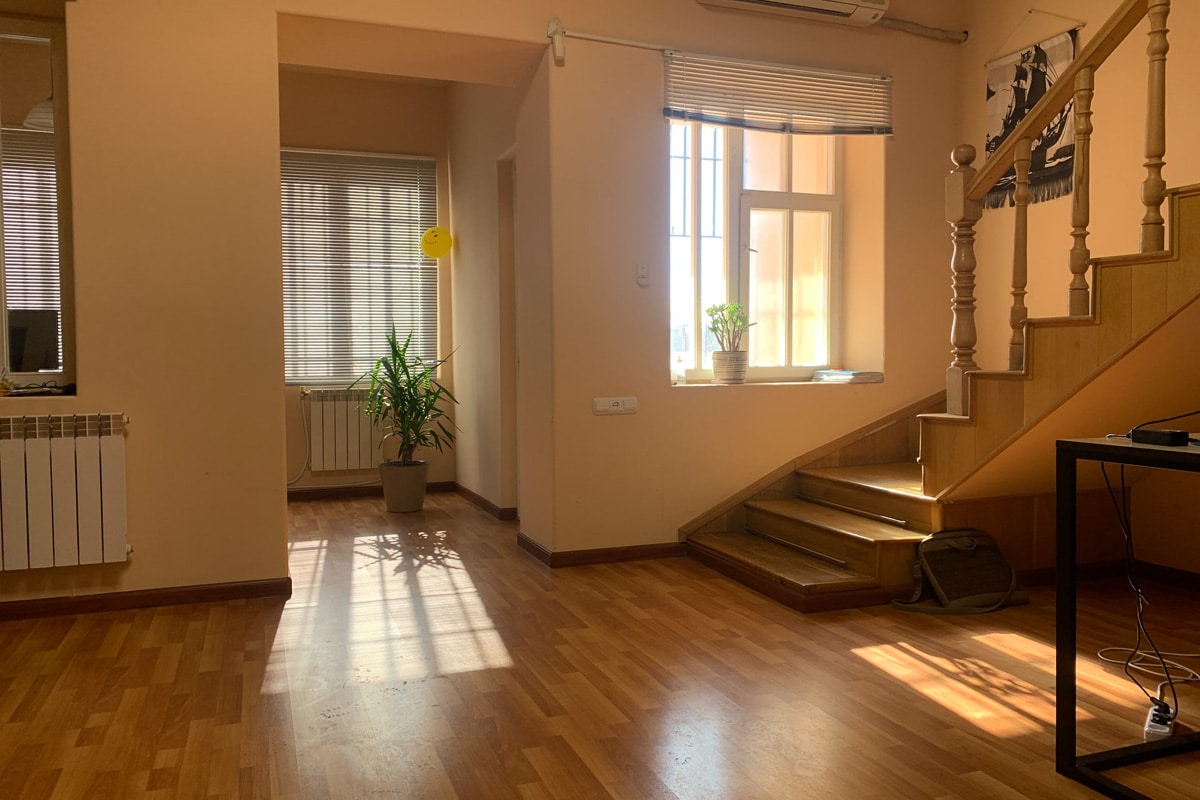 Several factors influence the overall cost of hardwood flooring, and the typical cost comes around $2500 to $6500 while the national average sits at about $4500. When it comes to laying the floor, most remodeling contractors charge approximately $8 to $15 per square for average quality wood. 
On the other hand, for exotic wood, the cost could jump to $25 or more. From your total hardwood flooring budget, around 65% to 75% will go to the material, and the contractor will take away the rest as labor cost. You should know that the cost of hardwood flooring varies with the quality and width of the plank, the type of adhesive used, and the kitchen flooring design. 
Further, add to it the removal cost of old flooring. In any case, wood flooring brings a certain character to the interiors, creates a warm atmosphere, and adds to the home's resale value.
Hardwood Flooring Cost According to the Type of Wood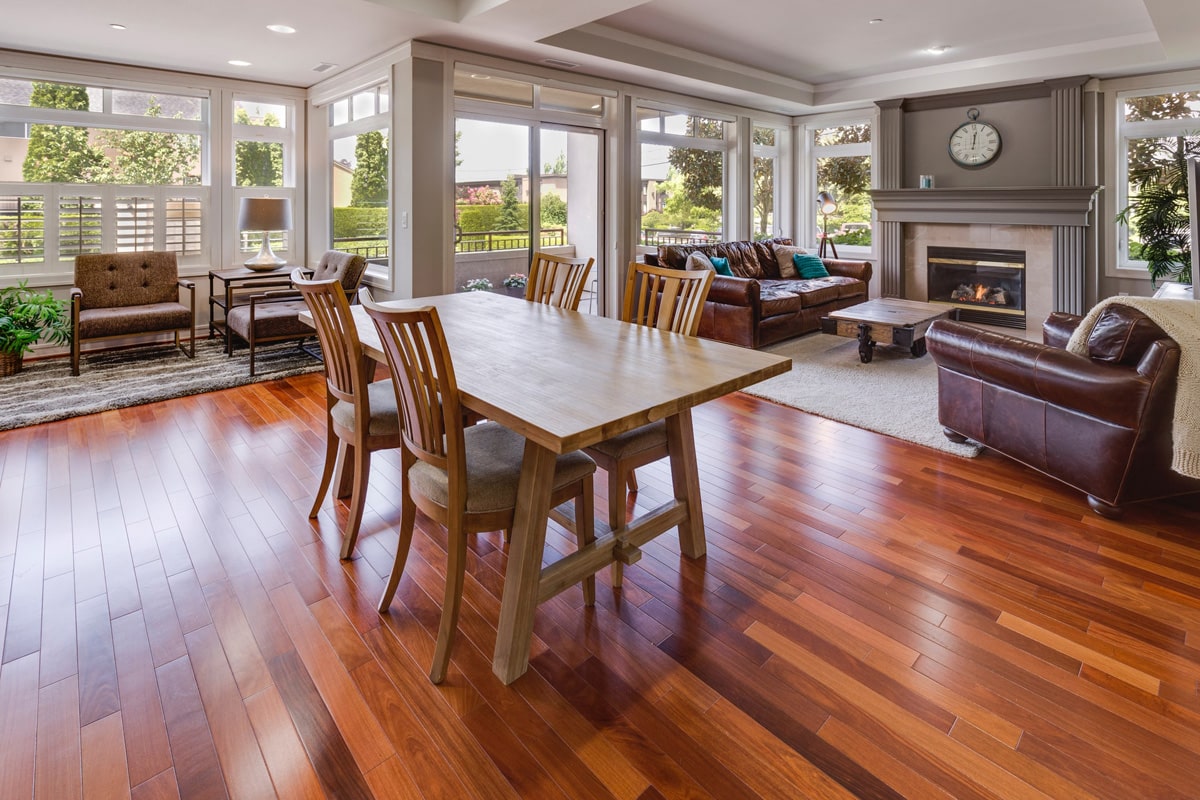 The type of wood used in the flooring significantly impacts the cost. Each type of wood offers different colors, shade, finish, and touch. Exotic woods such as wood from the tropical areas provide a more versatile finish, rich tones. Such factors make hardwood one of the most durable options for kitchen flooring. 
Of course, they are more expensive than the locally available woods, which offer more budget-friendly options. To help you make a choice, here are the types of woods and their average cost for flooring.
Pine Wood
Pine is probably the cheapest wood available for flooring. The average cost of pine wood flooring comes around $5 to $8 per square foot. 
However, cheap pine tends to be softer than other wood, which lowers its durability. In terms of finish, pine offers finish from light beige to brilliant golden amber.
Maple
The cost of maple flooring is similar to pine and comes between $6 to $11 per square foot. But maple offers higher durability and is therefore suited for high footfall areas like kitchen or living room. Its colors vary from white to pale red.
Red Oak
Known for its high resistance and durability, red oak creates a distinctive atmosphere with a warm and welcoming glow. The average cost of red oak flooring comes between $12 and $25 per square foot. In terms of finish, it offers reddish shades, hence the name and a distinctive tightly grained pattern.
White Oak
Although its name is White Oak, it tends to be even darker than red Oak with yellow and brown shades. The cost of White Oak flooring varies between $15 and $25 per square foot. 
Due to its smooth finish, White Oak is one of the best flooring options for homes with modern decorative characteristics.
Brazilian Walnut
Extremely hard and durable, Brazilian Walnut is an exotic wood that is expensive to install but lasts very long and offers an exquisite look. For laying a floor of Brazilian Walnut, you have to shed around $20 to $25 per square foot.
Additional Cost for Installing a Hardwood Floor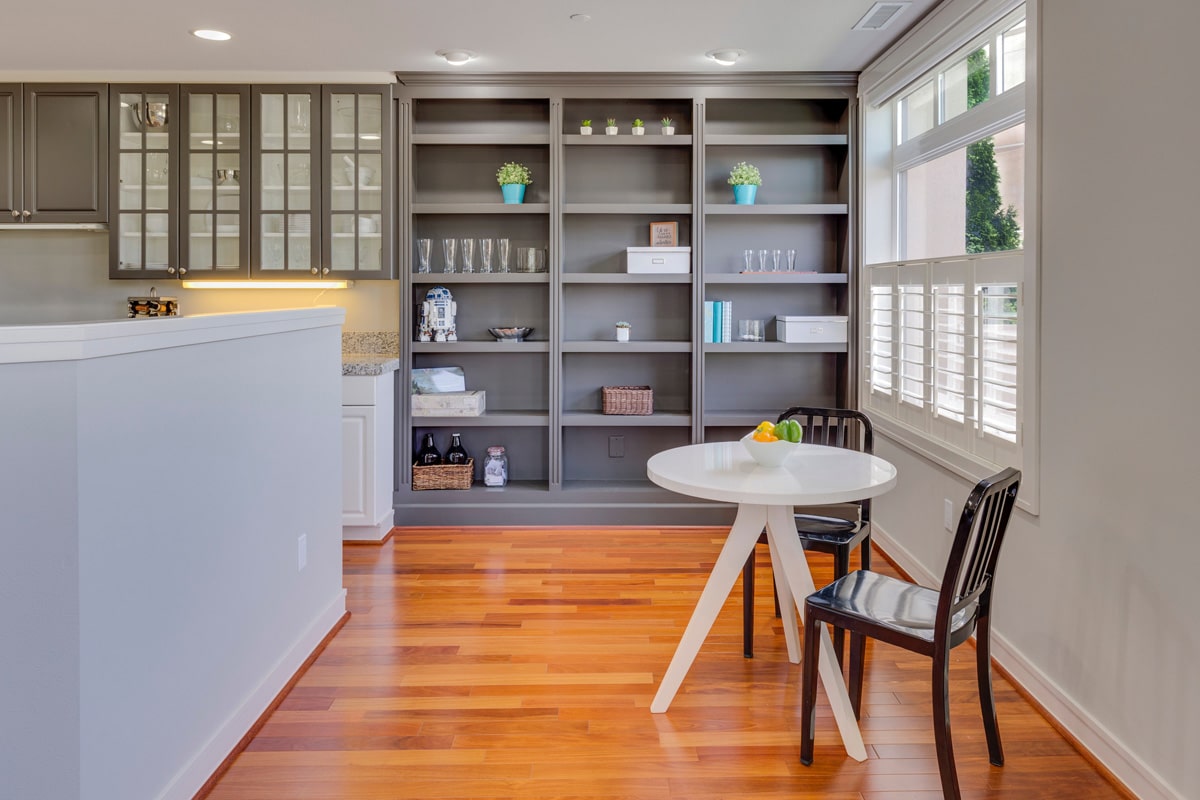 Not only the wood but there are additional costs associated with hardwood flooring that you have to consider during budget planning. These are labor costs, replacement costs, finishing and coating costs, etc. Let's take a look:
Replacement of the Existing Flooring
If in case you have an existing hardwood floor, the more budget-friendly option is to refinish it. But it will only work if the floor's condition is not too bad. 
In case the floor is too dated, polishing or sanding won't work. You have to replace the existing flooring and lay a new one. Replacement costs will add to the overall budget of the hardwood flooring. Floor replacement will cost you between $3 to $5 per square foot.
Finial Finish and Coating Cost for Hardwood Flooring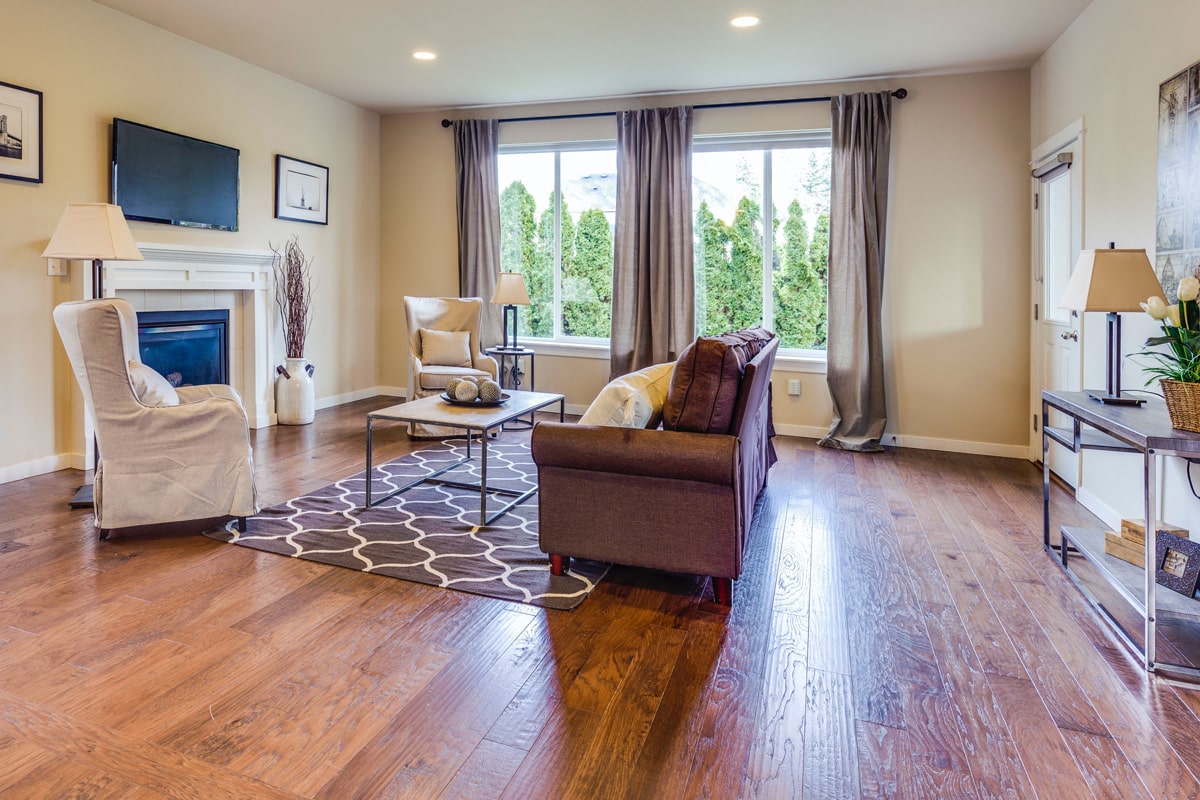 Hardwood flooring comes both as prefinished and unfinished. Prefinished wood will cost an extra $7 to $12 per square foot.  The main benefit of prefinished wood flooring is you don't need any additional finishing after the installation. On the other hand, unfinished wood will require polishing and coating to enhance its durability. 
The finishing will cost an extra $3 to $5 per square foot.
Labor Cost for Hardwood Flooring
Labor costs vary depending upon the type of wood used for the flooring. As a general rule, the harder the wood, the more will be the effort to install it and hence more labor cost. 
For hardwood flooring, expect labor costs between $4 to $7 per square foot.
How to Reduce the Cost of Hardwood Flooring?
Hardwood flooring could be expensive, but if you apply some simple cost-saving measures, you could shave off a few dollars and brings the cost a little lower;
One obvious way to reduce cost is to choose a mid-range wood type. Instead of going with the exotic Brazil Walnut, choose Oak or Maple. The result will still be beautiful, but the cost will be significantly lower.