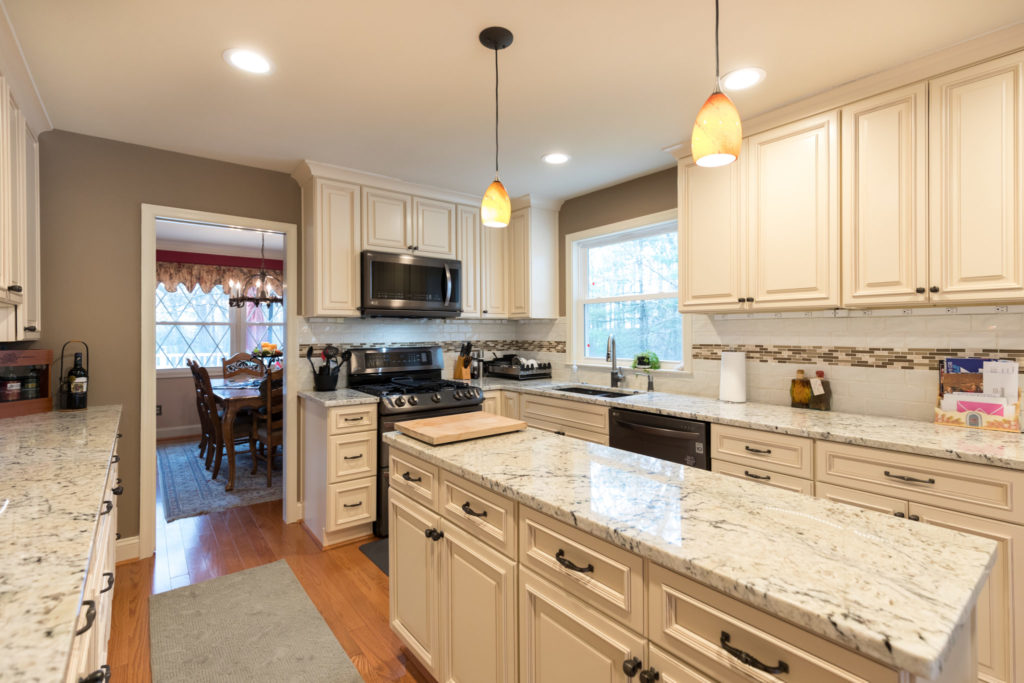 If you are remodeling your kitchen, you are probably curious to know the length of a kitchen remodel in Falls Church. After all, you want to start planning. But you need to keep in mind that kitchen renovations are usually complex, and there are many design elements to decide on. Further, you need to consider lots of big issues that could arise, such as electrical and plumbing to sort.
So if you're wondering how long a kitchen renovation takes, the short answer is, it depends. It depends on the size of your kitchen, your budget, and the scope of work. It also depends on any additional structural works to be done, including plumbing or electrical.
But here's a more in-depth look at the length of a kitchen remodel in Falls Church and other things to consider during this period.
What is the Length of a Kitchen Remodel in Falls Church?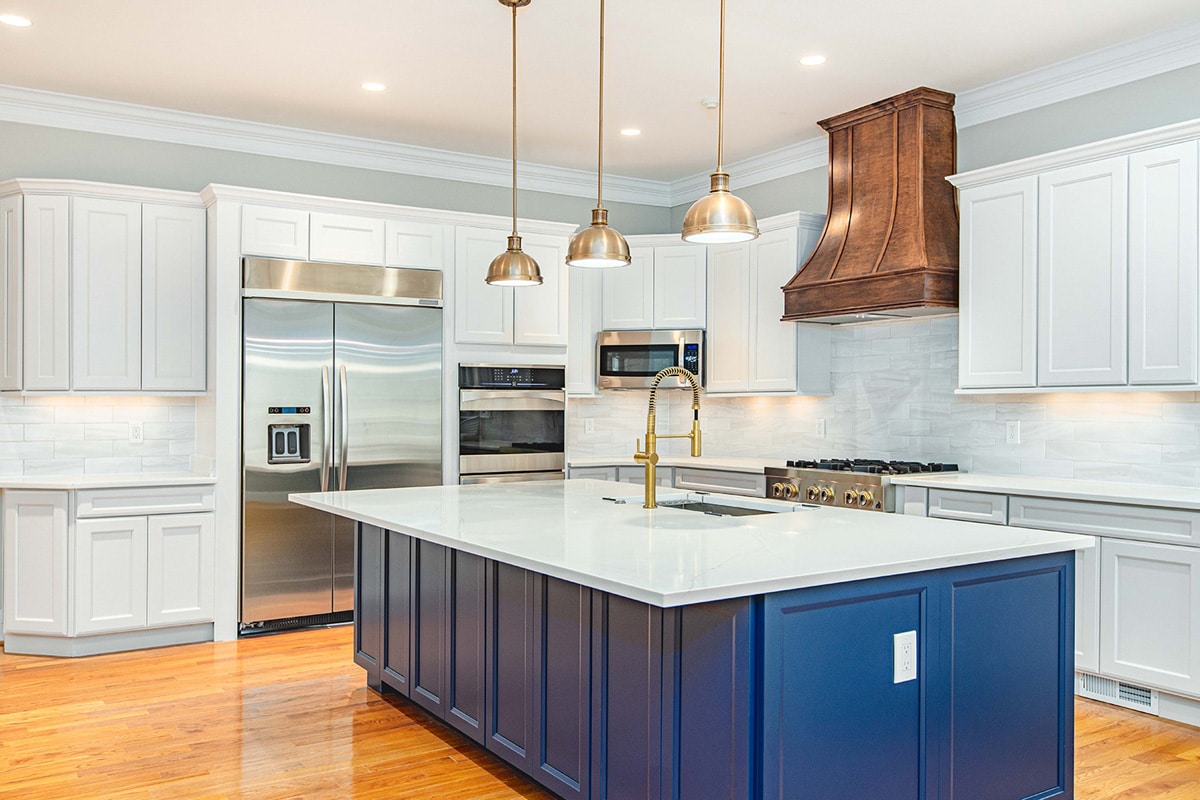 A smaller kitchen will typically take less time, as long as there are no complications and you are using your existing kitchen's footprint, i.e., it doesn't involve rerouting plumbing or electricals.
So what is the length of a kitchen remodel in Falls Church? If you have all your trades booked in, signing your contract to having the new one installed usually takes around 8-10 weeks. This would include your appliances connected and your kitchen ready to use. The kitchen remodeling may take a little longer, depending on your selection of materials. For instance, if you need tiling and painting work, the timeline will increase.
Further, you need to keep in mind that unexpected complications can occur during the kitchen remodel process. For this, you will have to prepare yourself for possible delays.
Factors that Contribute to Kitchen Remodel Length 
The biggest factor that contributes to the kitchen remodeling in Fall Church is the scope of the project. Let's say that you want to paint your cabinets, add a backsplash, and update a few appliances. You might be able to complete this over a short period of time and wrap up your kitchen remodel earlier.
On the other hand, if you plan to do something extensive such as adding new cabinets, adding or removing an island, countertops, or tearing down a non-load-bearing wall, it will take a much longer time.
Other factors include:
The availability and price of the materials you select, including appliances.

The time required to repair any complications or issues discovered while remodeling, such as a problem with the foundation, plumbing, or flooring.

The ability to perform multiple parts of the project at once. For instance, having a contractor reface your cabinets while another installs a new kitchen countertop.
Another thing that distinguishes kitchen remodels from other home improvement projects is the sheer number of moving parts. Besides, unless you have a general contractor, you may need to coordinate several subcontractors such as plumbers, electricians, and appliance installers yourself.
Coordinating these subcontractors regarding what work is ready to be completed and what supplies are available can be a real challenge, especially if this is your first remodel.
DIY or Use a Contractor?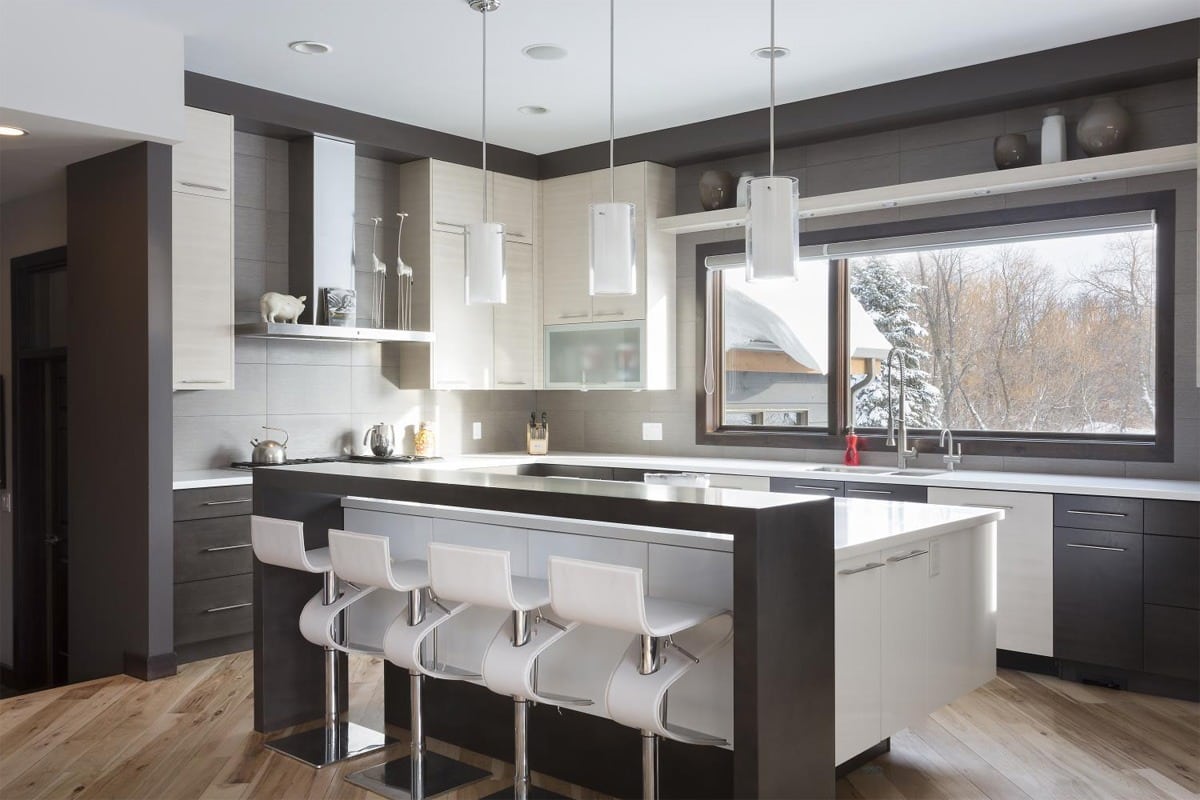 DIY is another factor that can impact the length of a kitchen remodel in Falls Church. You can do the remodel yourself, do some parts yourself and hire a subcontractor for others, or choosing a contractor for the complete project.
Some advantages of DIY include:
Control over the speed and scope of the project

Low to absolutely no labor costs

Flexibility to plan different parts of the project around family events or any other obligations
Nevertheless, unless you can devote full days to this project until you are finished, having to schedule a kitchen remodel in Falls Church around a full-time work schedule can be tricky. 
Some advantages of using a general contractor or subcontractors for your kitchen renovation include:
Minimal time commitment from your part

Assurance that contractor will complete the work on time

Reduced risk of injuries (especially if you're dealing with wall demolition or electrical work)
Finally, DIY may not save too much time if you compare it to hiring a professional contractor. Further, the decision of whether to DIY may turn on other considerations such as cost, your own remodeling skills, and contractor availability.