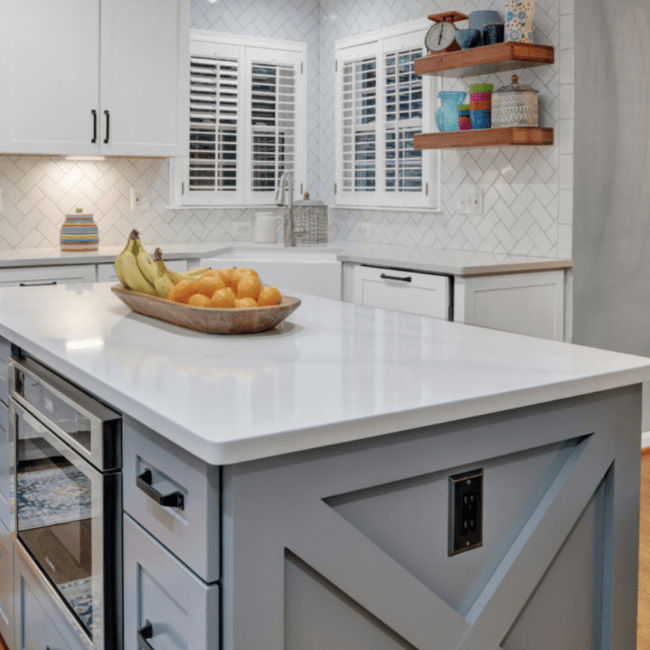 Fully functional, practical, and modern, the kitchen island is a raging trend in current kitchen design scenarios. Interestingly, this stands true for all types of kitchen islands. The popularity of kitchen islands continues to rise, but what is the reason behind this craze? 
Perhaps, it is the appealing and welcoming design, functionality, and ability to act as a storage space. However, one thing is sure- our habits and uses dictate trends, especially in home design. As a result, a kitchen island with its practical design and aesthetic appeal meets all the requirements of our new lifestyles.
A kitchen island impresses with its aesthetics and its functionality. Moreover, a kitchen island evokes conviviality in an open kitchen and acts as the link between the rest of the living space. Thereby, kitchen islands are a highly sought-after arrangement in contemporary kitchen designs. Further, it is a perfect example where comfort rhymes with conviviality. 
Why Choose an Island For Your Kitchen?
If you are still confused about choosing an island for your kitchen, here are some additional advantages of a kitchen island that might change your mind.
Functionality
A kitchen island above everything is mostly about functionality. It is much more than a storage unit. Also, it allows you to expand the work area in your kitchen and even transform it into a dining area for cozy lunch and dinners.
Reorganization of Space
A kitchen island helps to organize the space in your room. It can integrate several elements like stove, sink and hob and helps to restructure and open up space. 
Additionally, there are many options available in terms of designs and dimensions to project an island that fits perfectly with the space and the needs of each home.
Beauty and Aesthetics
A kitchen island is an element that brings sophistication, elegance, and modernity. It is closely tied to modern kitchens' evolution in recent years, from being an area to cook meals to a space that speaks liveliness and conviviality.
If you are in the process of giving a fresh look to your kitchen and thinking of adding a kitchen island, here are the most appreciated kitchen islands type which could freshen up your whole kitchen environment and enhance its functionality.
Classic Kitchen Island with Seating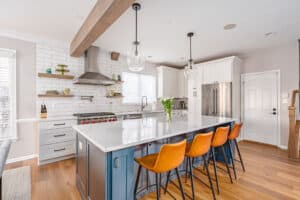 A classic kitchen island with seating is one of the most common types of kitchen islands for your kitchen remodel. A large island where you can cook and sit together at the same time is one of the classics of current kitchen trends. 
At celebrations, hosts and guests can exchange ideas while preparing food, just as the individual family members do in everyday life. However, to have enough work surface and space to sit and eat, these islands need sufficient space and are particularly suitable for large and open spaces.
L-Shaped Kitchen Island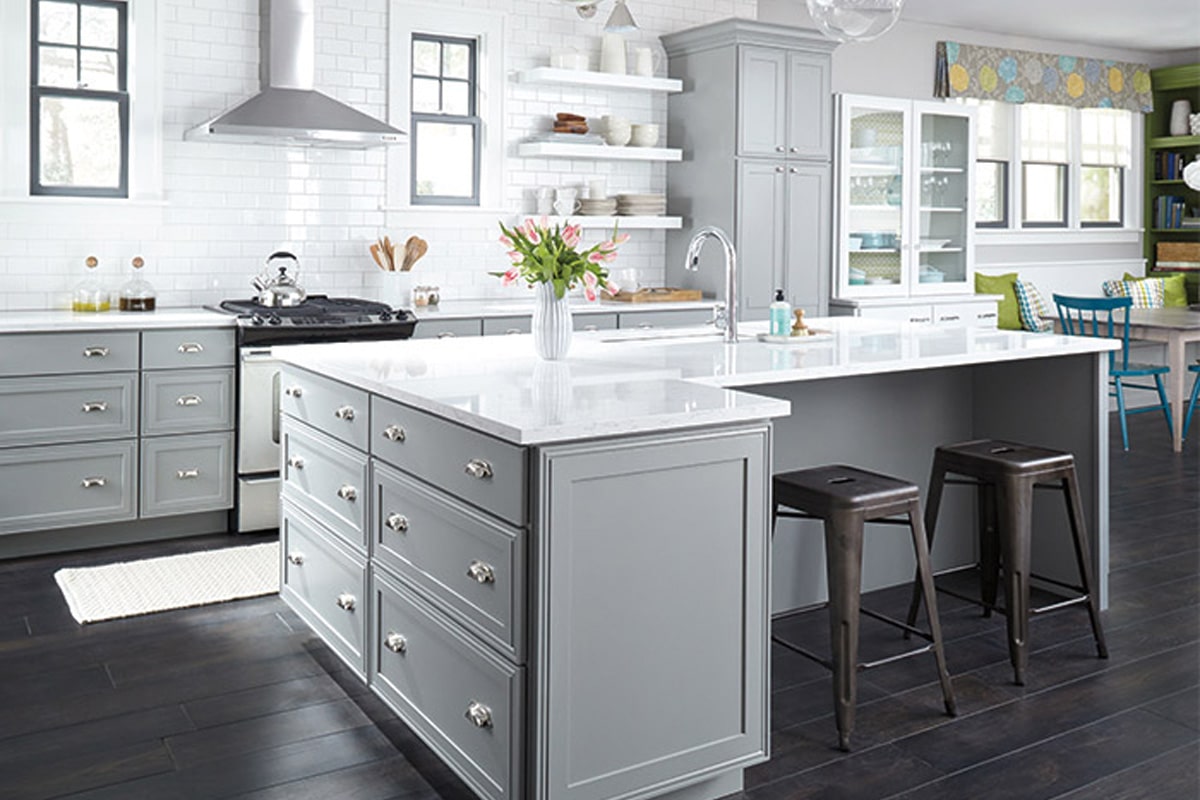 An L-shaped island is one of the best types of kitchen islands that flows with the shape of your kitchen or fills the blank space with more storage and prep space. Further, L-shaped islands tend to be large with generous storage. Interestingly, their sprawling design ensures that the workspace isn't crowded, a massive perk for households with more than one cook. 
While L-shaped islands may be larger and provide more prep space, they are not exactly open-concept. Unfortunately, they can chop up your kitchen design, which hampers your efficiency during meal prep. Moreover, the shape may be too spread out for some homeowners, and it doesn't always help to maximize storage space. 
Kitchen Island Made of Restored Furniture
A kitchen island made of restored furniture is kind of unconventional but an excellent option for all the DIY enthusiasts who want to save on kitchen island costs. Interestingly, kitchen islands fashioned from restored furniture are gaining immense popularity. Besides, these types of kitchen islands go very well in the kitchens with rustic traditional designs.
One reason for which these types of kitchen islands are so popular is the versatility of the design and how they revamp the kitchen's look. However, it is all about how creatively you utilize the old furniture. 
Whether you want to build something from scratch or use an old table as a kitchen island with some added drawers, these types of kitchen islands bring a unique, fresh look to the kitchen and draw compliments from the guests.
Kitchen Island on Wheels (Rolling Islands)
A kitchen island on wheels offers an intuitive way to utilize the space of the kitchen. A rolling island is one of the most exciting types of kitchen islands. 
Also, it is an interesting solution for those with a small kitchen. This alternative to this recessed island gives you the freedom of placing it anywhere you like. Additionally, you can lock the wheels to fix the island in one place when needed.
Moreover, these islands are more cost-effective than other types of kitchen islands. Sadly, there are disadvantages as well. Larger and heavier rolling islands are more difficult to move. Besides, locked wheels don't help on slippery floors. 
A Large Kitchen Island as a Room Divider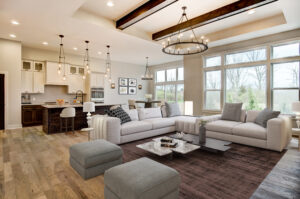 You can integrate the kitchen and the dining room. How? a kitchen island that works as a separator. One of the advantages of such a kitchen island is differentiating the space of the kitchen from that of the dining room. 
This type of kitchen island creates a beautiful transition between living and working areas, making it ideal for an open kitchen remodel. Further, to add extra visual appeal, you can choose elegant cabinet doors made of glass for the side of the island facing the living room or dining room. 
That will act as a decorative display cabinet and visually close the open space as well. You can also add chic-designed shelves on the back of the island to spruce up things further.
Final Thoughts
The kitchen is no longer just a room reserved for cooking; it's more of a social place now, central to any household. 
For the same reason, modern kitchens are now thought out with the greatest care and attention. All the decoration becomes conducive to weaving an atmosphere that is welcoming and is lit with positive vibes. 
The materials, colors, and details are also chosen to imagine a space where family and friends will enjoy their meals. Similarly, a kitchen island plays a central role in the modern kitchen's design. Notwithstanding any type of kitchen island you choose, your kitchen will have both practicality and functionality.