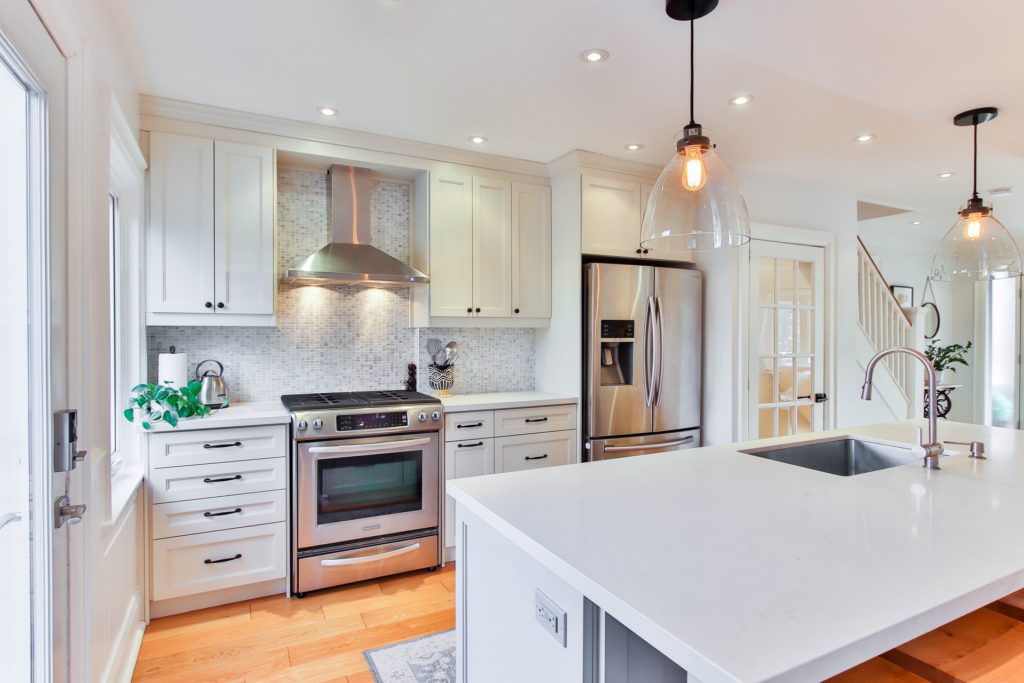 Time passes, trends come and go, but the kitchen always remains the fulcrum of the domestic hearth. Modern kitchens are no longer a mere place for preparing food enclosed within four walls. Consequently, before going for a kitchen remodel, homeowners lookout for top trends in kitchen remodeling in Arlington. 
On the contrary, they are more of a friendly place, extending the bustling energy to the whole household. Not restricted to cooking only, kitchens are now a social place. Therefore homeowners give special attention while designing this space of the home.
Talking about the top trends in kitchen remodeling in Arlington, natural materials such as stones and wood are a hot favorite this year. The surge in popularity is due to them being both trendy and environmentally friendly.
Whether you're remodeling your kitchen or designing it from scratch, there's a myriad of remodeling trends in Arlington to go with. From classic to unconventional, here are the top trends of kitchen remodeling in Arlington VA.
Versatility
Versatility in kitchen elements is one of the top trends of kitchen remodeling in Arlington VA. Islands and peninsulas are the main push behind this trend. They bring true versatility to the kitchen. 
You can cook on them, they can also act as worktops, and if necessary, can be transformed into a table. Several designs and materials are available for islands and peninsulas, but in recent years there has been a spike in the use of natural stones such as marble, granite, and quartz. 
The idea is to create jointless monolithic blocks that give a regal appearance to the kitchen storage space.
Minimalist Design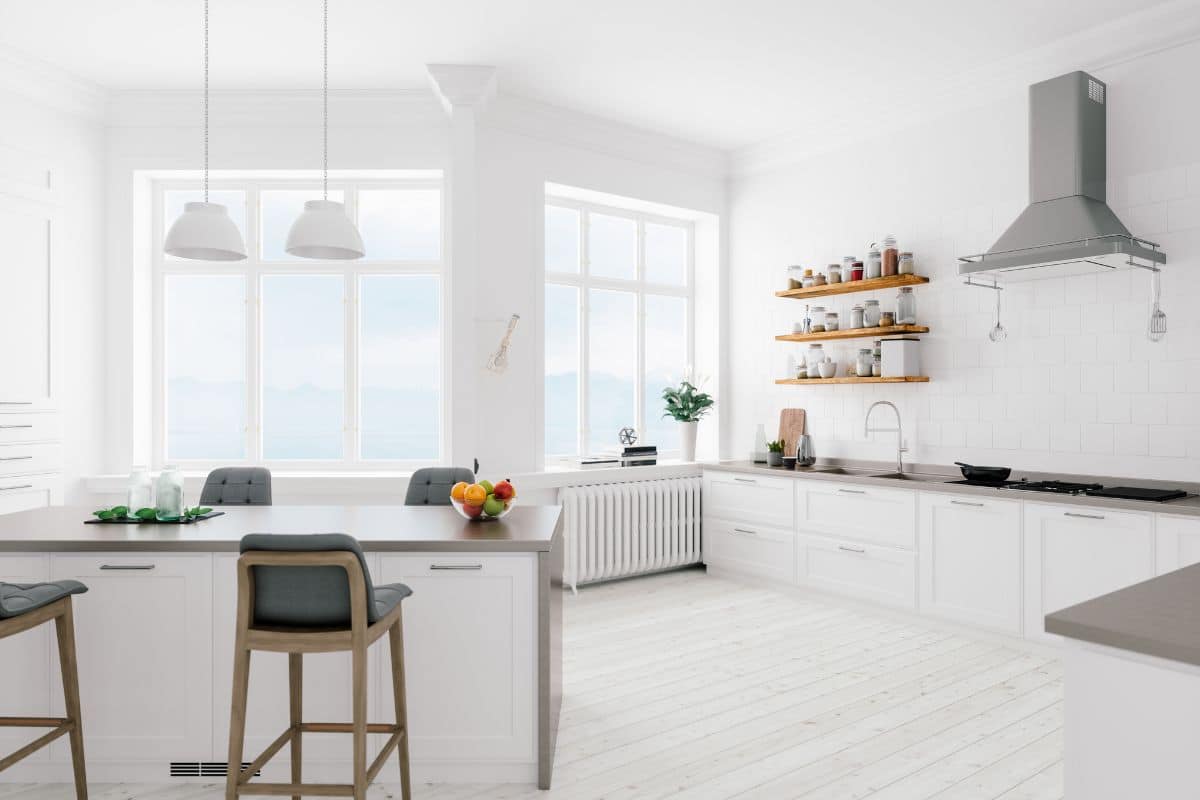 You should keep only a few objects in the foreground, only the essentials at hand and sight. Kitchens with a minimalist design are taking over as one of the top trends in kitchen remodeling in Arlington. 
Perfectly adaptable to open space environments, minimal kitchens create a unique setting – refined and elegant while maintaining practicality and functionality. 
While retractable doors hiding appliances or sinks maintain the linearity of the structure, columns, wardrobes, and chests of drawers developed along the perimeter impart openness. With a uniform linear surface, the entire environment appears harmonious and composite.
Tech-Friendly Kitchen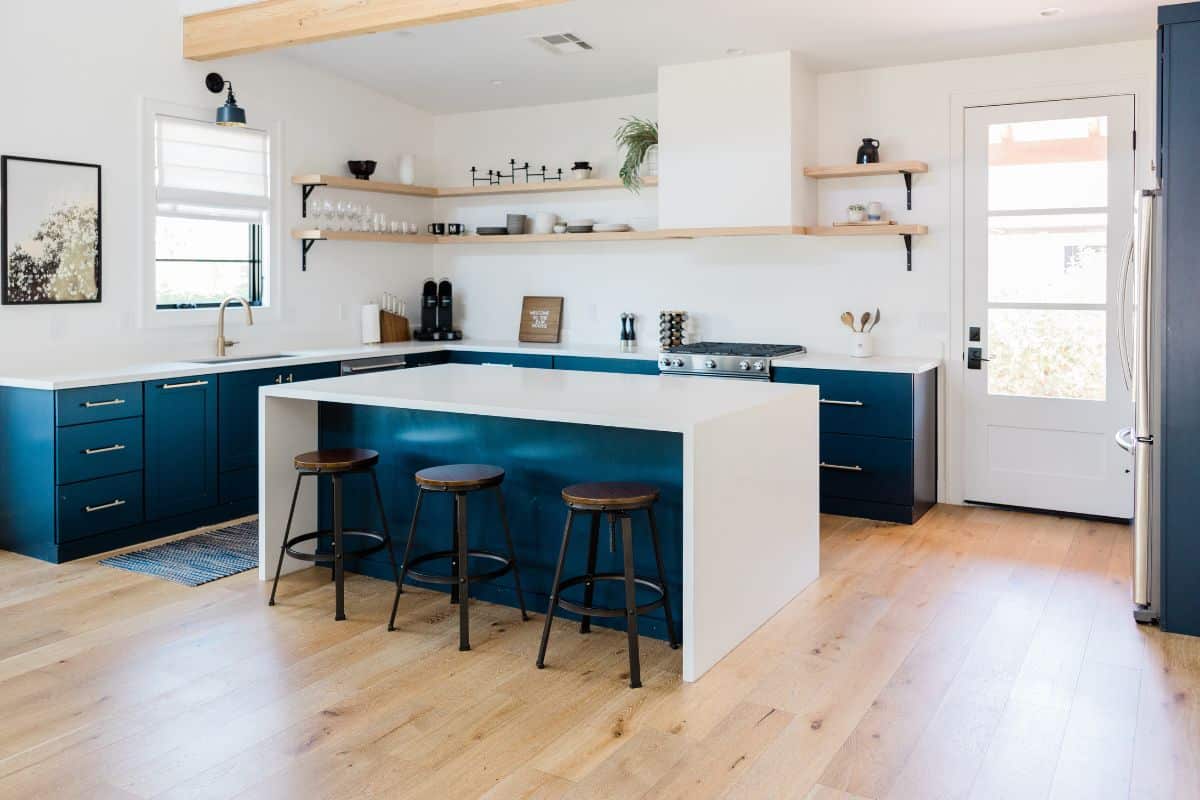 Technology has permeated the kitchen space very well. The recent years have seen more innovative solutions imparted with the latest technologies finding a place in the kitchen. 
Latest generation appliances with great performance and controllable via apps, induction hobs with integrated hood and electric ovens with voice control, and built-in music system for cooking to the beat of the music are becoming increasingly popular in a contemporary kitchen.
Consequently, innovative technology has become the protagonist in modern kitchens. In short, kitchens are being designed to meet the requirements of comfort, ease of use, sophisticated functionality, and technological innovations are playing a massive role in it.
Final Words
Once purely a functional environment, modern-day kitchens are now central to the home space. The evolution of home design has moved the kitchen to the front in terms of aesthetics and practicality. 
Therefore the furnishing of the kitchen is not a minor intervention anymore but a major project that defines the overall aesthetics of a home environment.