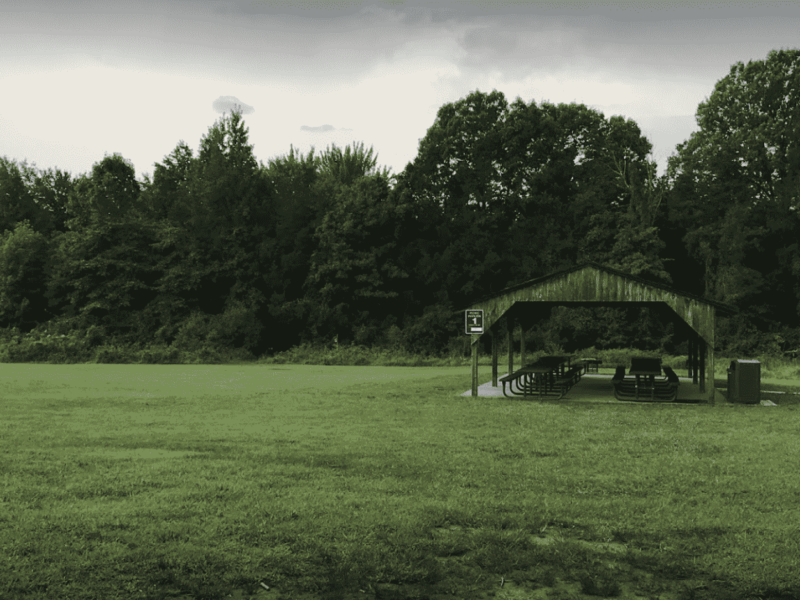 Sterling in Virginia offers a variety of things to do for visitors and locals of all ages. Starting from a vast range of water fun to outdoor recreation to adrenaline-pumping delights, Sterling has everything! Opportunities for various activities like biking, fishing, hiking, picnicking, and more can be found in town. Sterling also has several great restaurants and includes a variety of dining options. Here are some of the best things to do in Sterling, VA!
Volcano Island Waterpark
Volcano Island Waterpark, situated at Sterling's Algonkian Regional Park, is an island-themed water park that offers fun for the whole family. The tropical paradise has a 230-foot open water slide, a closed 170-foot water slide, the main swimming pool with a tree stump water slide, and the Paradise Café.
The Volcano Island's highlight is a massive play feature with a huge 500-gallon water dumping bucket, platforms, squirters, open slides, fountains, and tube slides. For kids, there is also a shallow pool area with a kiddie slide for smaller children and a splash pad with buckets, showers, water cannons, sprinklers, and more.
Address: 20015 Volcano Island Dr, Sterling, VA 20165, Phone: 703-430-7683
Claude Moore Park
Claude Moore Park had a unique offering of green space among the commercial areas and the residential neighborhoods in the city. Visitors to the park will find sparkling ponds, green meadows, and lanes going through the greens.
You might also possibly catch a look at the wildlife that would call the park home. The park's natural areas would also give onlookers the right surroundings for photography, bird watching, hikes, and picnics.  Claude Moore Park features two picnic pavilions that you can rent.
Apart from these, there are two ponds for fishing, eleven miles of trails you can hike on and a sports complex with regular, baseball, and softball fields. The grounds also harbor Vestal's Gap Visitor center and Discovery room.
Address: 21544 Old Vestals Gap Rd, Sterling, VA 20164, Phone: 571-258-3700
Sportrock Climbing Centers
The Sportrock Climbing Center is a place for adventure, a place where locals and visitors can test their skills to climb on the vertical rock walls. Walk-ups are welcome at the climbing center.
The friendly and knowledgeable staff teach guests all the necessary basics to know so that they can have a safe experience while having fun. Even people who are new to climbing, they won't feel left out here. Open Belay on the weekends and Kid's Nite on Friday evening are kids' special programs.
The Center is open throughout the week, with members enjoying special hours on Sunday.
Address: 45935 Maries Rd, Sterling, VA 20166, Phone: 703-212-7625
Vestal's Gap Road
This is just like most other roads, initially being just an animal trail. Virginia's Vestal gap road runs parallel to what is today known as Potomac River, along a natural ridge. These trails were once used by Native Americans and later by settlers and explorers and not to forget, George Washington.
The Vestal's Gap Road once ran from Alexandria's town through what is now Leesburg and down to Winchester. It is believed that that this road was named after John Vestal, who once operated a ferry in this area.
The road has also been called the Great Road, the Keys Gap Road, and the Eastern Ridge road.
Address: 21075 Dulles Town Cir, Sterling, VA 20166
LaserNation
LaserNation is the perfect place where kids and parents can work together – or against each other – in a futuristic yet fun combat experience. It is super safe as you are only playing with laser light as opposed to anything else. It can't get better if the family wants to learn how to work as a team, use strategies, and try to win. Your imagination only limits the laser tag!
When you arrive, you first enter their briefing room, which marks the beginning of the excitement already, where you can learn about all the other rooms.
Next, you get your super cool laser packs, and you are ready to enter the arena! Then – the game begins!
Those who don't want to play can watch from the lobby and feel part of the action!
It is excellent for kids as young as six years, right up to their grandparents. This cannot be the perfect family day out for those adventurous kiddies and adults who love to be a little active!
Address: 421 S Sterling Blvd Sterling VA 20164 Phone – 703-450-2333
Loudoun Heritage Farm Museum
At this museum, it is all about preserving the past and educating the future.
This fun and fascinating museum at Virginia focuses on local agricultural heritage and provides an insight into past rural life through well-presented unique educational displays.
See various artifacts and exhibits, and imagine just what life might have been like in the past so many years ago. Travel through time and meet the ten generations of Loudoun County residents who built up the area and left their mark on this land. The kids might get inspired and want to be a farmer for the day!
The interactive farmyard exhibit is a favorite with children, where they can milk a fairly convincing cow, collect play eggs from hen toys and ride the hobby horses.
Address: 21668 Heritage Farm Ln Sterling VA 20164 Phone – 571-258-3800
Bungalow Lake House
The Bungalow Lake House is a comfortable haven in Sterling. It is situated right in the middle of Virginia's Loudoun County. This smart, casual dining establishment is excellent for all occasions, providing some of the area's best terrace dining and beautiful dining rooms and worth mentioning, the delicious food. There are a good beer selection and traditional American-style options on the menu. Additionally, the Bungalow Lake House hosts live music every weekend during the summer season. It opened in 2012 and designed to be a great place to enjoy good times and good food with family and friends.
Address: 46116 Lake Center Plaza, Sterling, VA 20165, Phone: 703-430-7625
Abbott's Custard
Abbott's Custard is a long-running custard chain. By long, we mean it is here for a hundred years now. It offers a variety of sweet treats ranging from cakes and shakes to sundaes and cones, made with delicious, slow-churned frozen Custard in various flavors. It is located with the Cascades Overlook Center, which is in the town of Sterling, Virginia. The ideal place to go after any occasion or event, providing the perfect sweet end to any day, is what this is. This dessert shop remains open from Sunday to Thursday from noon to 9:00 pm and from 12 pm to 10:00 pm on Fridays and Saturdays.
Address: 21426 Epicerie Plaza, Sterling, VA 20164, Phone: 571-313-1020