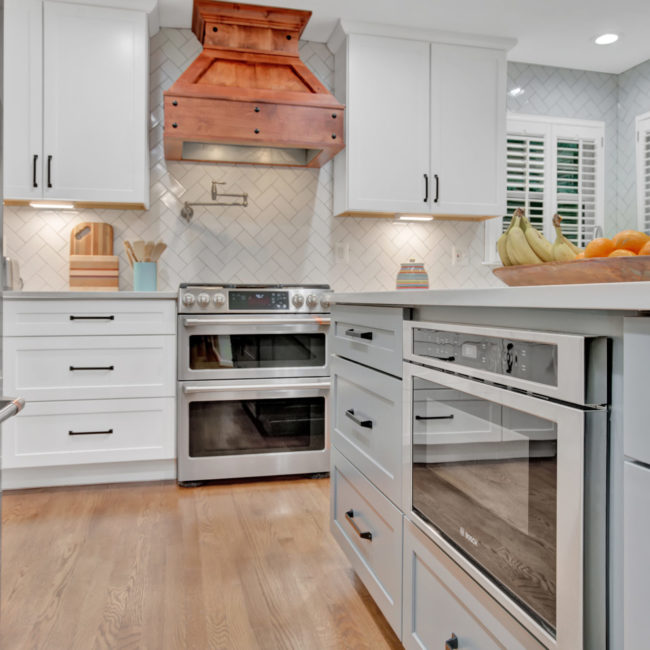 The average small kitchen remodel costs for American households lie between $12,600 to $30,300. Further, minor projects can sometimes cost between $10,000 and $15,000. Although the average kitchen remodel costs around $21,200, it all comes down to what you are removing and adding to your kitchen. 
Before deciding whether to replace or reface your cabinets, you have to consider the more significant questions. For instance, what is it that you want to achieve with your kitchen remodel? Besides, not everything needs to be replaced at the same time. 
Once you have a bigger picture, you can start looking at the more minor details. For instance, you may want to redo the entire flooring, plumbing, and electrical work. Admittedly, you must consider these before thinking about refacing or refinishing your appliances. Here's everything you need to know about small kitchen remodel costs. 
How to Assign a Budget For Kitchen Remodeling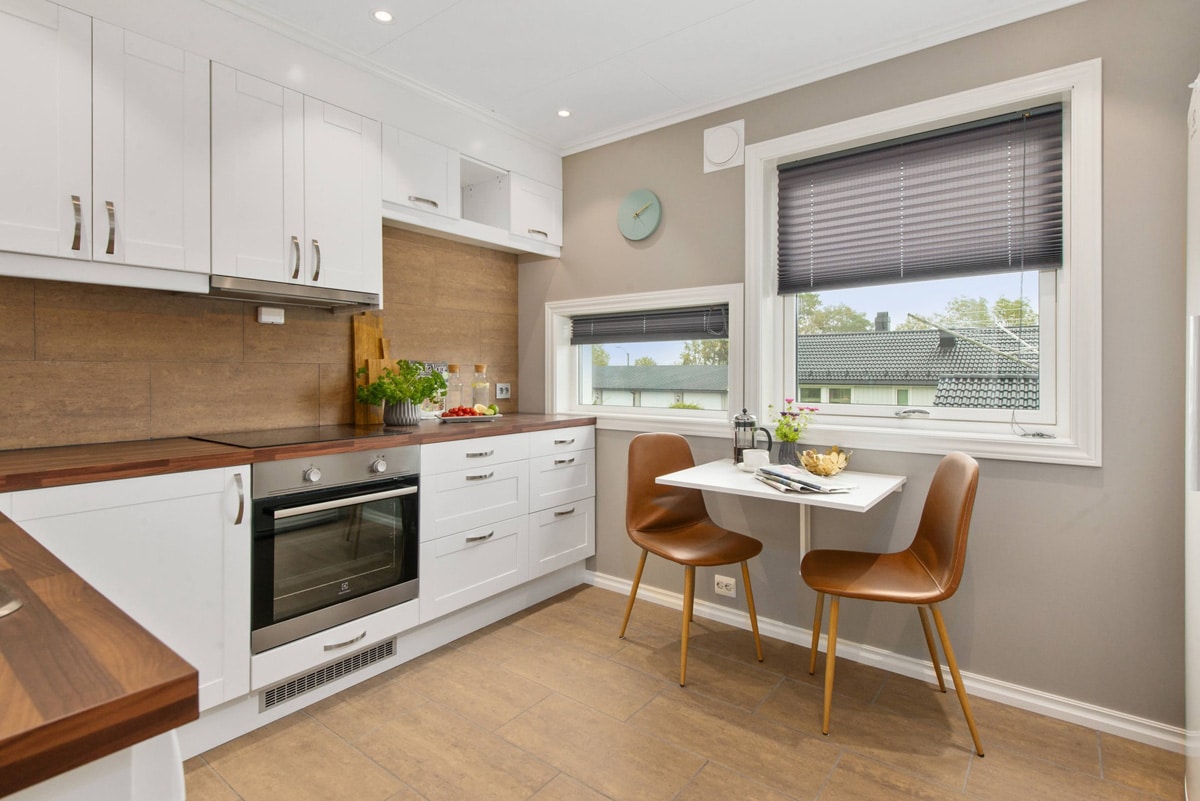 Having a clear idea of your spending limit will profoundly impact your small kitchen remodel costs. Therefore, you must assign a budget before the start of the kitchen remodel. 
This will allow you to wisely choose what will go into your kitchen renovation, from materials and appliances to plumbing and electricals.
For a small kitchen, $25,000 to $40,000 is a good enough budget. However, many factors impact the budget, like the products you choose, the scope of work itself, and the area where you reside. 
Do you want to work up the whole kitchen, from new plumbing to changing the layout? Comparatively, it will be costlier than the remodeling project involving minor updates of kitchen elements like repainting and refacing.
Budget Breakdown for a Small Kitchen Remodel
How you allocate your budget will depend on your needs and preferences. Let's see a cost break down of a typical small kitchen remodel based on various elements of the kitchen;
Starting with cabinets, which demands the heaviest investment – it will eat 28% of your budget. Next comes the appliances, which will take away at least 18% of the budget. 
Similarly, the countertop, another crucial element of the kitchen, will require 12% of the budget. Lighting, flooring, plumbing, and backsplash will demand at least 25% of the budget. Furthermore, installations and other miscellaneous work will require 17% of the total budget.
In addition to all the spendings mentioned above, set aside at least 15% to 20% extra of the total budget to meet any unseemingly expenses.
How Much Does A Small Kitchen Remodel Cost?
The national average for a typical 70 square feet small kitchen remodel stands at around $25000. However, it doesn't present the whole picture. The kitchen renovation cost is sensitive to several factors; therefore, it can vary hugely from one project to another. 
You can get away for as low as $5,000, or you can burn an upward of $55,000 for a luxurious state-of-the-art kitchen. It all depends on the scope of the work as well as the size of the kitchen. 
But typically, homeowners spend between $13,500 and $35,000 for their small kitchen remodeling project. For a small kitchen of 70 square feet, the cost comes out between $190 to $500 per square foot.
Small Kitchen Remodel Costs Based On The Scale 

Budget Small Kitchen Remodel: $5000 – $15,000
A low-budget kitchen renovation preserves most of the existing elements, only touching the most dated to give a facelift.
It generally involves repainting the wall, refacing the cabinets, and replacing some equipment with inexpensive, entry-level options. A low-budget kitchen renovation typically costs around $5000 – $15,000.
Mid-Scale Kitchen Remodel: $15,000 – $35,000
A medium-budget kitchen remodel also does not heavily change the layout, but the scope of work is usually more extensive than a low-budget project. You can go with new kitchen units and furniture. Not fully custom-made, but semi-custom cabinets are possible in this budget.
Additionally, a decent countertop, mid-range appliances, and quality flooring are within scope. A mid-range small kitchen remodeling typically costs between $15,000 – $35,000.
High-End Kitchen Remodel: $35,000 and above
A high-end kitchen remodel is an extensive project that usually involves a complete overhaul of the space. The budget typically starts at $35,000, but there is no upper limit. Premium countertop materials, top-of-the-line appliances, high-end sink, and faucets are attainable in this budget.
How to Save Money On a Small Kitchen Remodel?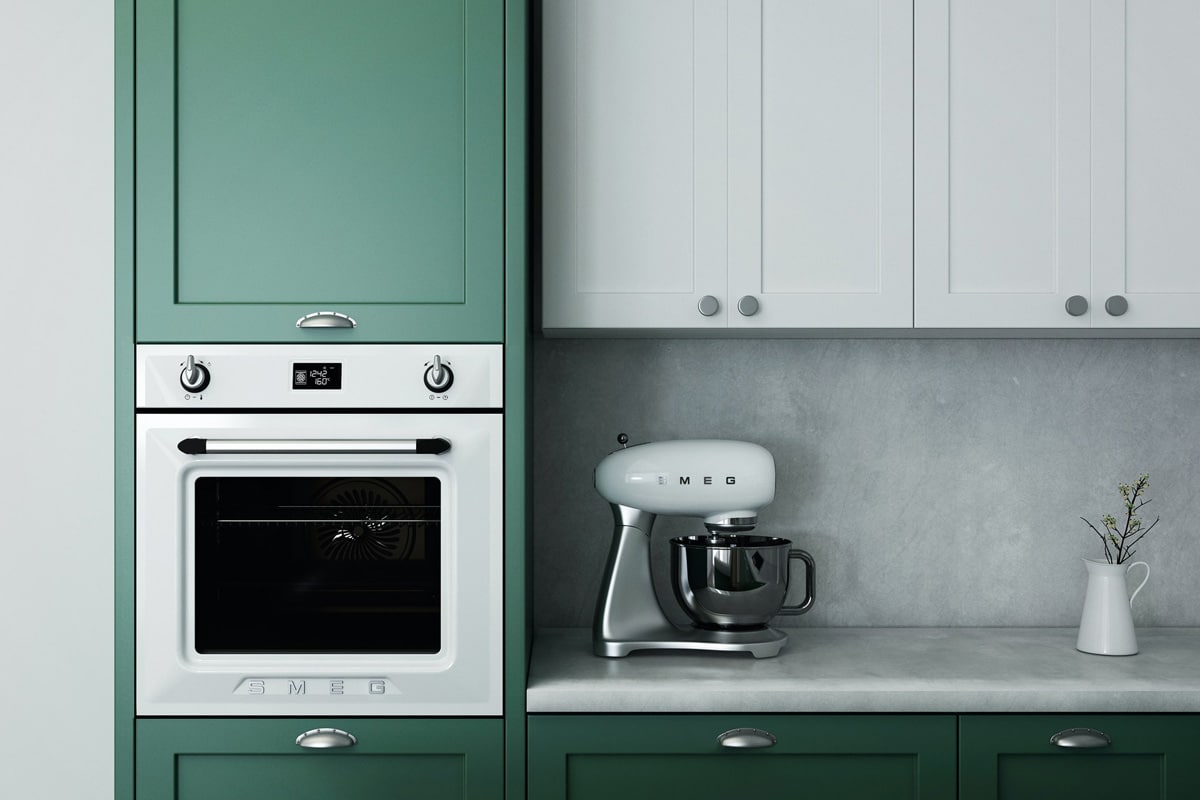 A kitchen renovation shouldn't have to be a wallet buster. However, if you are not careful, things can quickly go beyond budget, incurring extra expenses. Therefore, it's imperative to exercise caution while remodeling your kitchen. The good thing is, a few intuitive steps could allow you to be frugal and avail luxury at the same time. Check them out.
Keep The Existing Layout
Anything that involves redoing the plumbing or electricals will push the price north. Unless you are planning a significant overhaul, stick to a design that keeps the existing layout intact. This way, you can easily save $8,000 to $10,000.
Hire a Professional
Although an expert will have their charges, it will help better manage the project and prevent extra expenses due to unplanned activities. This way, you can easily save $900 to $1200 on your kitchen remodel.
Let the professional know about your budget. Further, the professional will plan the whole project accordingly, thereby saving you significant capital.
Save on the Countertop
Countertop or kitchen island costs constitute a significant portion of the small kitchen remodel costs. However, you can easily cut some costs here and save money. Instead of going with the stone surface, opt for less expensive quartz or solid surface countertop. You can easily save between $800 to $1,000.
Is a Kitchen Remodeling Project a Good Investment?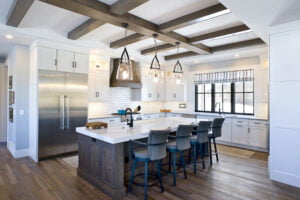 Ask any expert and you will know that a well-designed kitchen has a significant impact on the property's overall value. It can easily make or break the deal. Therefore it's imperative to invest a good deal for an attractive and irresistible kitchen space that attracts potential buyers.
A carefully curated kitchen remodel significantly boosts the home value and brings back a large chunk of the invested amount. According to an estimate, a small kitchen remodel with an investment of $60,000 or above recouped around 60% of the invested amount. 
Interestingly, the kitchen remodeling project of smaller investments, typically in the range of $20,000 to $30,000, returned a vast 80% of the invested amount.
Lower investment projects offer greater ROI. It's mainly due to them being focussed more on functionality and versatility rather than just aesthetics. However, the essential takeaway is that kitchen remodels have the potential to boost property value. 
However, it would help if you aimed for a kitchen design that revolves around functionality and is according to your taste. After all, it's the space that needs to be welcoming and cheerful so that you can enjoy preparing and eating your meals.