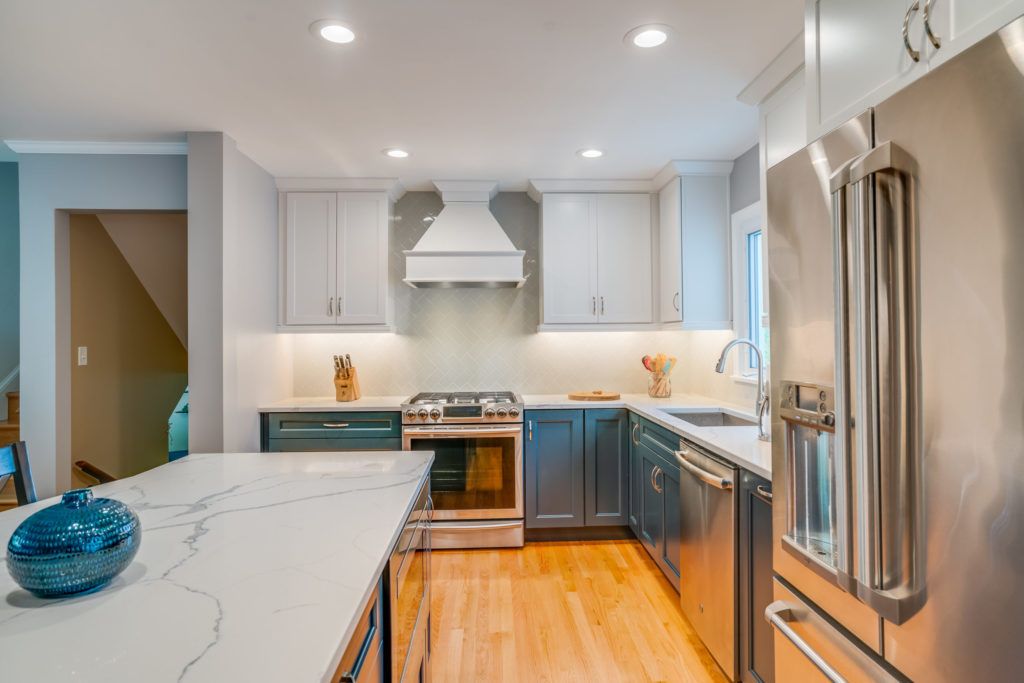 Estimating the exact cost of kitchen remodeling in Falls Church is quite complicated. It is mainly because nobody, not even experienced professionals, can estimate without visiting the site. 
Nevertheless, after considering all the essential factors, an expert can give a rough estimate off-site. You will then get a good idea of the budget you must put together.
Important factors influencing the cost of kitchen remodeling in Falls Church include your project's scale, the fees charged by your contractor, and miscellaneous expenses that crop up during the process. 
If you have been planning to renovate your kitchen, you needn't look any further. This guide will help you get an accurate estimate of the cost of kitchen remodeling in Falls Church.
Do Not Depend on Cost vs. Value Reports
Interestingly, the Cost vs. Value report issued every year by Remodeling Magazine proposes generalized numbers which serve as an average kitchen remodel cost. 
Although it does have its own value, it does not consider your preferences and needs. You need to consider those and go for a more measured approach. Only then can you accurately estimate the cost of kitchen remodeling in Falls Church.
Average Kitchen Remodel Costs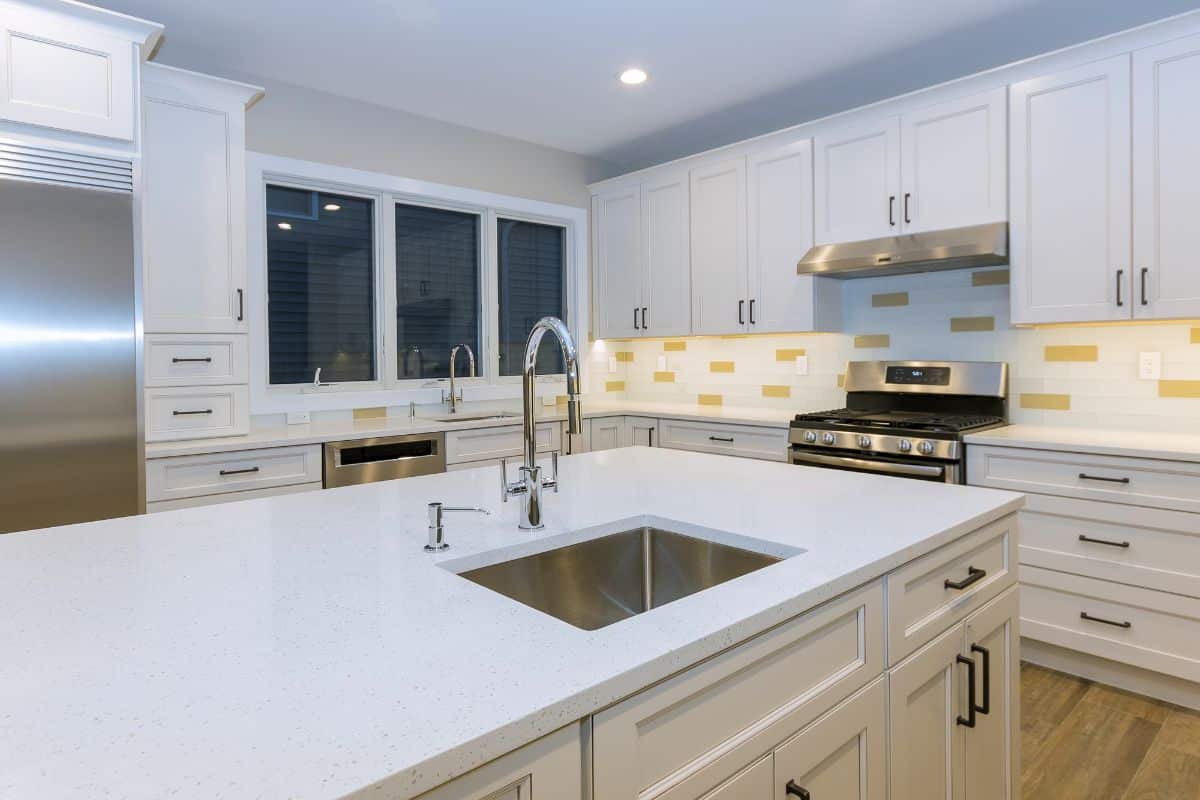 An average kitchen remodel costs around $150 per square foot. In general, most people end up spending between $13,500 to $37,550 on their kitchen renovation projects. That said, the final cost depends a lot on the quality of materials used and the size of the kitchen itself.
The cost of kitchen remodeling in Falls Church can be quite variable. Small-scale kitchen remodels usually cost around $10,000 to $15,000. This includes the cost of the kitchen island, tile backsplashes, refacing cabinets, and freshly painting walls. An upscale remodel, however, can cost you well over $50,000.
Consider Your Needs and Limitations
Before you invest in aesthetic elements like tiles and designs, think well about what you want from your kitchen. Also, think about how much you can afford to spend on this project. 
If you feel you might end up selling your house someday, then you must pay attention to your home's resale value as well.
Experts advise spending around 3 to 8% of your house's value on an upscale kitchen remodel. Average house prices in Falls Church are about $250,000. Thus, you can spend about $20,000 on your kitchen remodel to increase the resale value of your home in any way.
If you have budget constraints, you can go for alternatives to work with limited funding. For example, you can refinish or reface your cabinets instead of buying new ones. Similarly, you can refinish any outdated appliances you have.
Layout, Material, and Labor Costs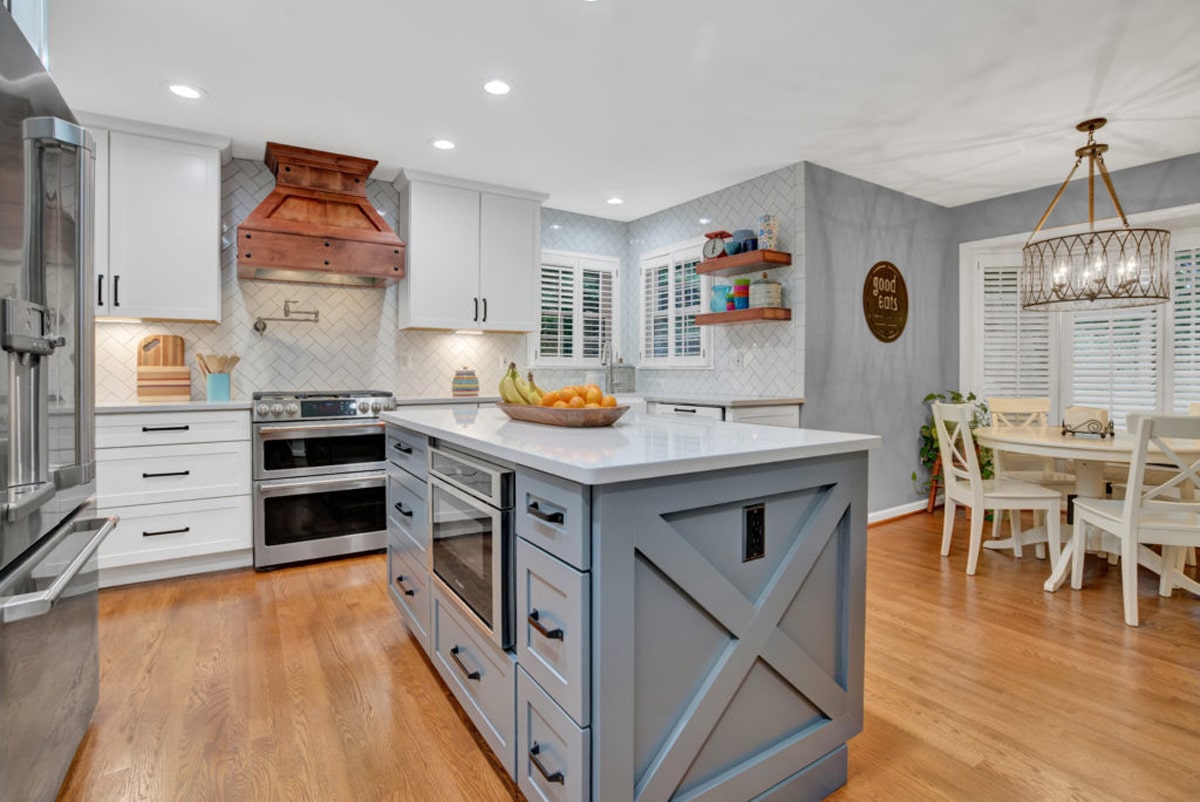 Altering your kitchen's layout will require you to hire a kitchen remodeling contractor in Falls Church, who will file a permit application with your local legal authorities. 
You might incur a base cost of about $30,000 in this regard. Apart from this, you will likely have to pay up additional material and labor costs as well.
Your remodeling project has three essential parts, which have been mentioned below:
Cabinet costs 

– These tend to be the most expensive part of a kitchen remodel. You will have to pay about $150 to $1,500 per cabinet, depending on the quality that you choose.

Countertop costs – Kitchen countertops usually take up around 10% of your total budget.
Detailing costs

 – Appliances can cost you around $1,000 to $5,000. Tile backsplashes usually cost about $1,800. Similarly, recessed lights will cost you around $150 per piece.
Labor costs are essential to consider as well. For instance, you will have to pay around $2,000 for taking down plasterboards beneath wall tiles. You should consider keeping aside about 10% of your total budget for unexpected expenses.