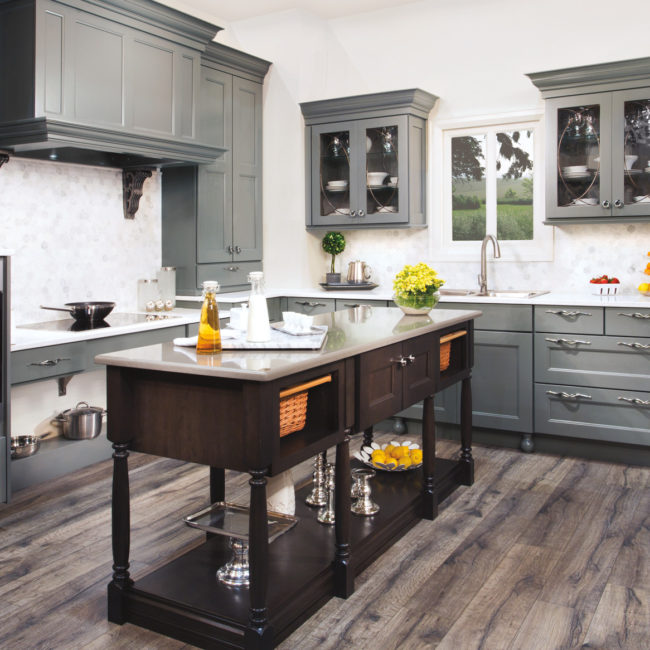 Global warming and climate change are fast becoming imminent threats. Each of us should take part in conserving the environment. The house remodeling industry has embraced environmental conservation. Sustainable design is no longer an abstract concept within the industry, with several designers applying sustainable design practices in their remodeling.
You too can be part of the movement by incorporating eco-friendly kitchen features such as countertops during your next kitchen remodel. NV Kitchen and Bath has gathered information on some of the most popular eco-friendly kitchen countertops available.
Salvaged wood
This is the perfect choice if you are looking for a countertop with character and history. Have your contractor salvage wood from a place that has a story to tell. This will help to further enrich the countertop's charisma and personality.
It is important to point out that the salvaged wood, just like any other wood, is highly susceptible to heat and water damage. It is thus advisable to place the countertop as far away as possible from the sink and cooking stove.
Bamboo
This eco-friendly countertop material is easily recyclable. This makes it an excellent renewable material. In addition, bamboo is a prudent choice for a countertop material because it is harder and stronger than several other types of hardwoods. Furthermore, the material is cheap in the United States compared to other countertop materials of the same quality.
Squak Mountain
This is a relatively new entrant into the kitchen countertop material. However, it is an excellent choice for people who love the look and feel of stone countertops. The manufacturers make the material from a combination of glass, cement, and recycled paper. The cement is low-carbon to further minimize the damage to the environment.
However, you should take extra precaution when using this countertop material. This is because it can etch and stain quite easily, just like concrete countertops.