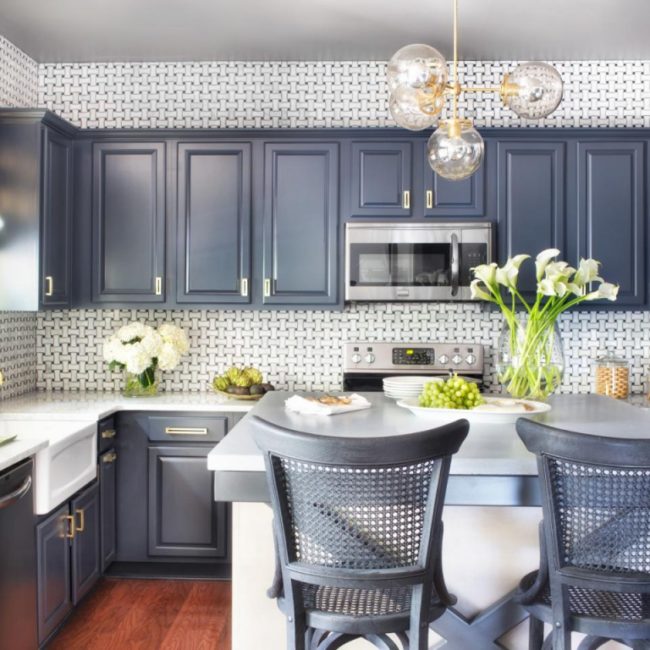 The kitchen is the hub of every household, and that is why homeowners spend a significant amount of money remodeling their kitchens. Therefore, there is need for homeowners to plan for their kitchen-remodeling project for sake of ensuring nothing hampers this important home improvement project once it is started. NV Kitchen and Bath details some easy ways to plan for your kitchen-remodeling project.
Take a look at your existing kitchen
Even though you may be seeking to give your kitchen a complete facelift by remodeling it, you should look at your existing kitchen to avoid some common remodeling mistakes many homeowners make. Therefore, consider the available space so that you can figure out the exact size of appliances to buy in case you have decided to replace your old appliances with brand new ones. Moreover, consider the width of your doorway to avoid incidents of purchasing appliances that cannot get in through the doorway.
Pick all the required materials and fixtures before starting
This is absolutely one of the most important things to do when planning for your kitchen-remodeling project. Therefore, you can talk to the kitchen-remodeling expert whom you have chosen to handle your project, and then ask them to list all the requisite materials they will need for the entire project. This will help reduce the risk of delays brought about by lack of materials, hence ensuring your project is completed in a timely manner.
Seek professional help
A professional home renovation expert can help you plan your kitchen-remodeling project and simply your project as well. As such, seek help from a professional particularly if you are having problems with making style decisions or picking a reliable contractor to work on your project. Professionals are in the best position to offer advice considering they know plenty of things regarding kitchen remodeling and thus they can easily foresee potential problems and recommend solutions where necessary.