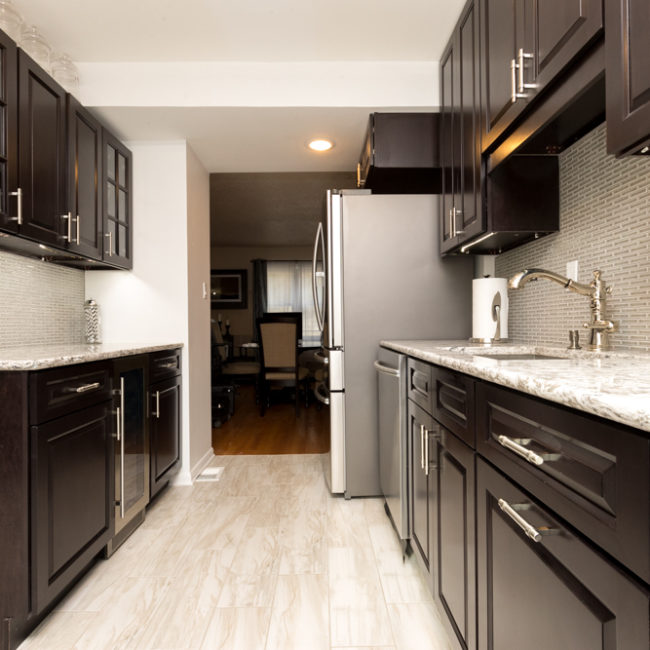 Benefits of Having a Basement Kitchen
Basement kitchens have become the rave in majority of home remodeling magazines and TV shows. As a homeowner, you may be curious as to why everyone seems so interested in a basement kitchen especially if you are in the throes of a home remodel or are planning one. NV Kitchen and Bath has prepared some benefits of a basement kitchen, which can guide you in determining whether this lower-level amenity is the best choice for you.
Perhaps the biggest advantage of having a second kitchen in the basement is the multiple ways that you can use the additional space. A basement kitchen can be used for entertaining a large number of people especially during special occasions. You can cook in the space as you entertain without the need of having to run up and down the stairs to get something from the main kitchen.
If you are renting out your basement, adding an integral commodity such as a kitchen will help increase your rental income. It will also make it easier for the tenant/guest/relative to maintain his/her space and privacy by having a cooking area that is separate from the main house. This will reduce any tension or conflict that may brew up from having shared quarters.
In addition, a basement kitchen will significantly increase the resale value of your home if you are planning to sell the house. Kitchen renovations are usually the biggest selling points for any house on the market, and a basement kitchen will definitely help move the property faster from the market. Furthermore, market studies show that the money spent on building a basement kitchen can give the homeowner an 85% return on investment.
Lastly, another amazing benefit of having a basement kitchen is the fact that you can experiment with different kitchen designs here. You can create the kitchen of your dreams in the basement, an opportunity that might be lacking in the main kitchen.