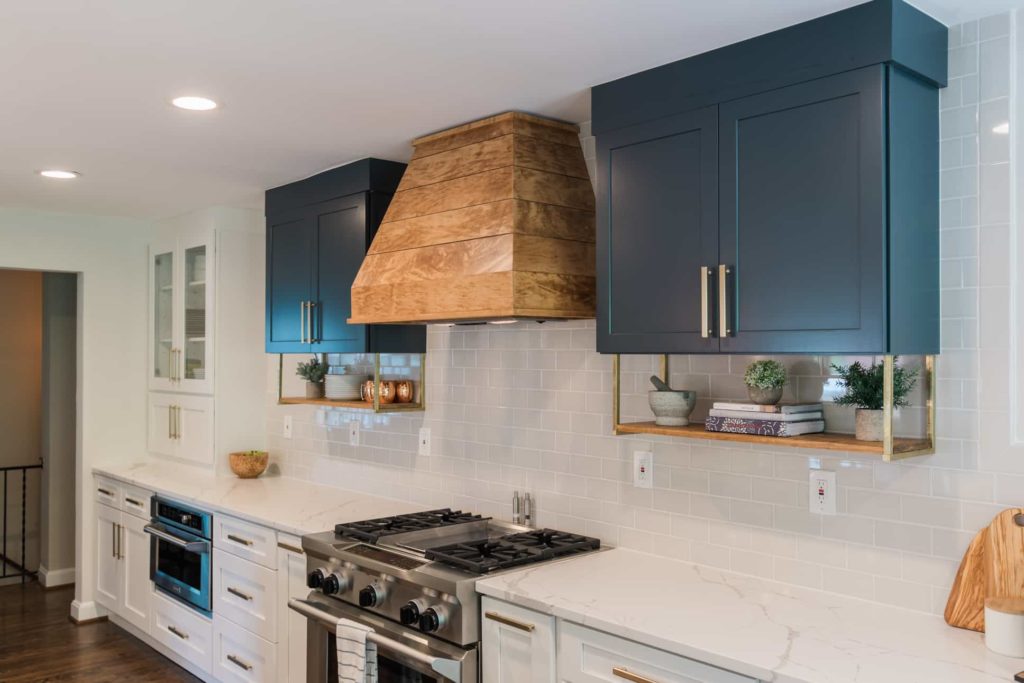 Most homeowners tend to spend between $12,500 to $34,254 on average for a small kitchen remodel. Being a substantial financial commitment makes it important for you to be happy with the outcome of the kitchen remodel. Sadly though, a lot of homeowners make some easy to avoid small kitchen remodel mistakes.
Remodeling your kitchen is an investment that can last you for years to come and may even boost the overall value of your home. Therefore, there are a few tips you will want to keep in mind to avoid making kitchen remodeling mistakes.
Mistake 1: Putting Form Over Function
It is natural for you to prioritize design when you are doing a kitchen remodel. However, don't focus on aesthetics to the elimination of functionality. You will spend every day in the kitchen working, and you will be disturbed with the design of your kitchen if you find out it creates trouble for you in doing everyday tasks.
For instance, your stove, refrigerator, and prep counter must be in close proximity. Homeowners sometimes design a kitchen putting the refrigerator on the opposite side of the kitchen or even on the other side of the island. While this design may look good, you will grow tired of all the extra legwork during food prep and cooking.
Another common "form over function" mistake when remodeling your kitchen is to consider how your cabinets, refrigerator, microwave, and dishwasher open. For instance, can you open the refrigerator and nearby cabinet door at the same time?
You may think this is something silly that never happens in real life; however, it is a lot more common than you may think. This kind of design slip-up is one of the most common small kitchen remodeling mistakes. 
Mistake 2: Designing for the Neighbors
Homeowners often remodel their kitchen keeping their friends and neighbors in mind. As a result, they buy appliances they think would impress others as well as get custom cabinets that are one level up the cabinets their neighbors just purchased. 
You, as a homeowner, need to keep in mind that your friends and neighbors don't live in your house. They will also not prepare or cook food in your kitchen. Furthermore, you can bet they are not going to pay the kitchen remodel costs.
Hence, don't design your kitchen for others, design it for yourself. Create a home you will love with the features that will benefit you and your family instead of keeping up with the Joneses. Don't worry about what someone else will think unless you are remodeling solely to sell your home. 
In that instance, you will want to do your kitchen remodeling to determine the features in current demand but still within your budget.
Mistake 3: Losing Sight of What the Kitchen Is For
It is easy to get caught up in all the latest trends while remodeling your kitchen. However, no matter what amenities you add, the basic work triangle will be crucial to your kitchen's functionality. 
The sink, stove, and refrigerator should be adjacent to one another, and there should be enough space to move between them. When designing your small kitchen remodel, think about how every appliance will open and ensure that they don't obstruct each other.
If you are installing a kitchen island, make sure the oven and refrigerator doors have room to fully open, and ideally that you will still have room to walk around them. 
When you look at a model kitchen, the colors, styles, and patterns will initially catch your eyes. But selecting the right kitchen appliances is a crucial step that needs to happen at the beginning of the design process. Think about what your family needs, and decide which appliances best meet the need. After that, you can design around those appliances when you know how much remaining space you have to work with. 
Mistake 4: Neglecting the Lighting
It is easy to understand how homeowners forget to include lighting in a kitchen remodeling project appropriately. Lights usually seem to be there as a given, and not much justify, though. Moreover, adequate lighting makes it possible for you to prepare food more efficiently.
Pay special attention to lighting sources over your stove and countertop areas where you will be spending the most time. Incorporating the rules of kitchen lighting will add to the ambiance of the space now as well as the functionality.
There should be three types of lighting for a beautifully designed kitchen:
General overhead lighting for illuminating the room

Task lighting for focused workspace

Accent lighting
In addition, pendant lights are great for illuminating prep areas.
Mistake 5: Going Over Budget
Spending more than your budget is one of the greatest small kitchen remodeling mistakes homeowners usually make. Your remodeling contractor can advise you about almost any aspect of your kitchen remodel. However, nobody but you can work out your budget.
You will need to assess your finances, local real estate prices, home value, your overall goal for the kitchen remodel, and much more. A suitable budget needs to be fixed in the very beginning during the planning phase of your project. 
Going through the planning and design phase of your kitchen remodel project, simply to ascertain that the funds to support your vision are unavailable does no justice to your home.
Be sure your budget incorporates a way to pay for emergencies. You may plan to use all your savings on remodeling, and have a credit card for backup. That's good as long as there is credit available. Contrarily, you have to plan to set aside some money for "just-in-case" situations. 
Mistake 6: Tunnel Vision
Homeowners can get excessively focused on their vision; thus, they lose sight of the bigger picture. It is crucial to be aware of how your kitchen fits in with the rest of the house. Your colors should match or contrast with the colors used in other places, and most importantly, work together.
Remember to examine all elements of your space, i.e., cabinet hardware, fixtures, backsplash, flooring, wall color, and how they will all tie together. Besides, you have to think about the future. Make sure to include the features that will add the most value and would be what future owners will want.
Mistake 7: Failing to Include Enough Storage Space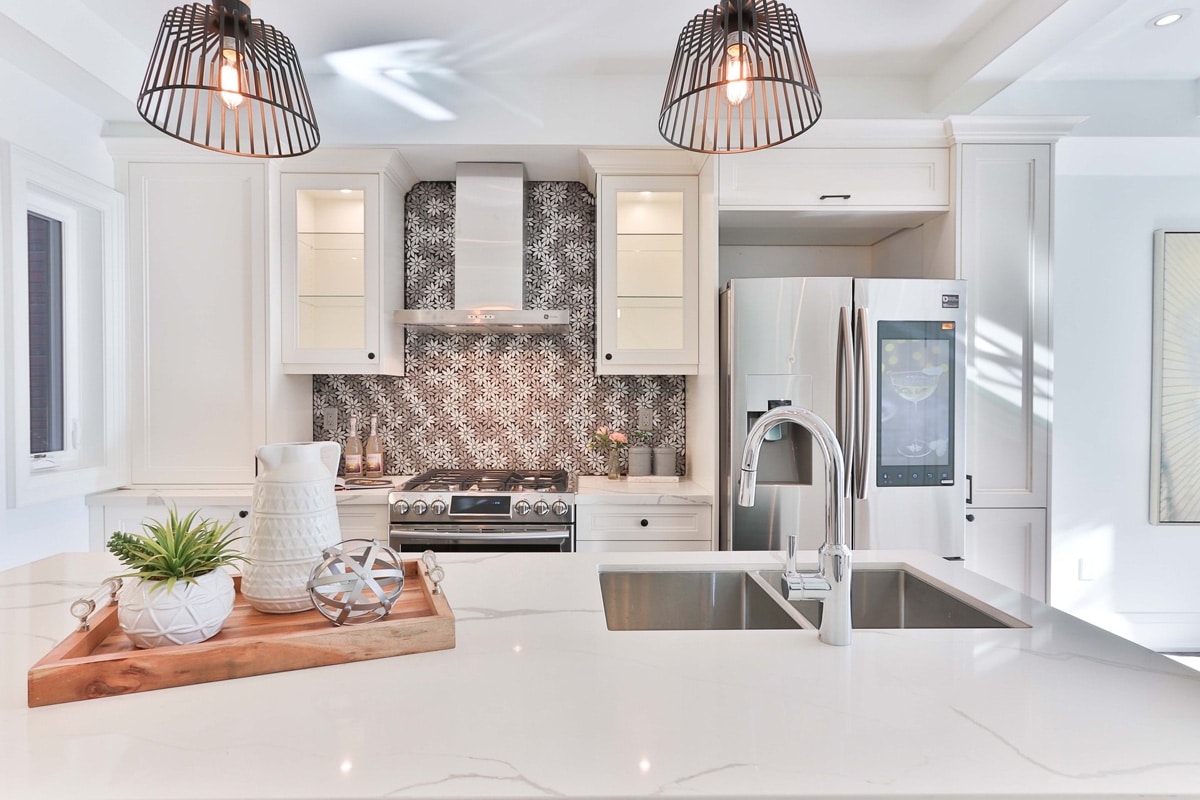 Failing to incorporate enough storage space in the kitchen is possibly the most common kitchen storage mistake that a homeowner can make. 
Just like you need space to work, you need to make sure that your kitchen has an ample amount of space as well. Further, extra storage space has never been an issue, but the space for storage has definitely been an issue. 
Try getting recommendations from professional kitchen remodeling companies near you regarding this, and make sure to meet your needs avoiding all common kitchen storage mistakes. 
Mistake 8: Sacrificing the Small Stuff
Once you dive into planning your project, there's no deceiving the fact that cabinetry will be the most expensive item in your kitchen remodeling process.
Don't let the price of the cabinets shut down your possibilities for small add-ons. While the cabinets are costly, they will be a lasting feature in your home for sure.
Nevertheless, you or a future buyer could switch out cosmetics like paint scheme, appliances, flooring, or countertops, unless you are going for an upscale remodel, chances are the cabinets will be there for a long time. 
That being said, don't quickly pass on choosing kitchen cabinets simply because of the base price tag. While it may not seem to be a make or break situation in your kitchen, including features like drawer dividers and pantry pullouts will help maximize your available storage space and efficiency.
Mistake 9: Overlooking Backsplash and Ventilation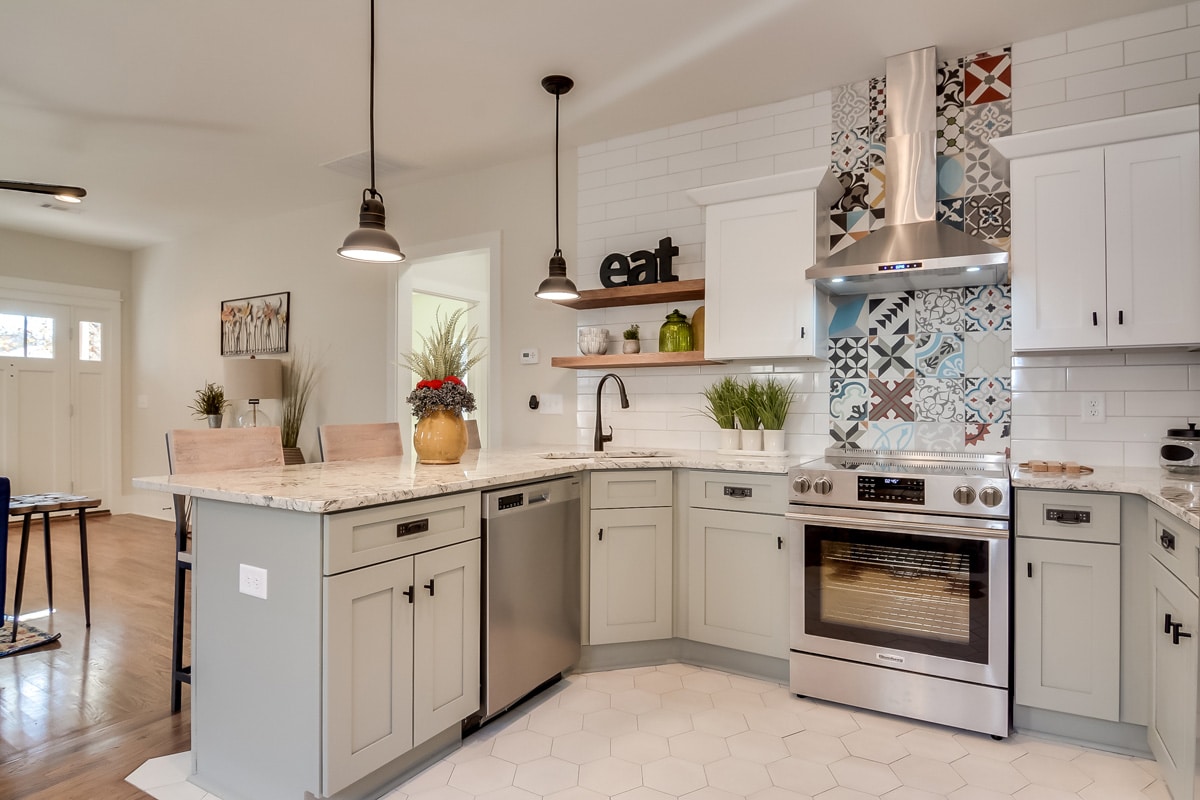 The oven creates a lot of mess and odor, and that is why your small kitchen remodel must include plans for making it easier to clean the air and surfaces. 
One such logical item is the backsplash. It is an element that makes cleaning the spatters, oil, grease, and other foodstuffs around the stovetop easier. Cleaning a backsplash is more straightforward than cleaning wallpaper or even a regular wall. Admittedly, heavy cleaning of these items can lead to wear and tear of your paint and wallpaper. 
The next item you will want to make a priority is installing good ventilation in your small kitchen. Nobody wants to walk in smelling the bacon you cooked two days before. An inexpensive oven usually comes with a hood that re-circulated air, but it doesn't clean the air.
Therefore, it is better to invest in a ventilation system that will help pull the odors out of the air, eliminate smoke, and heat out of your kitchen.