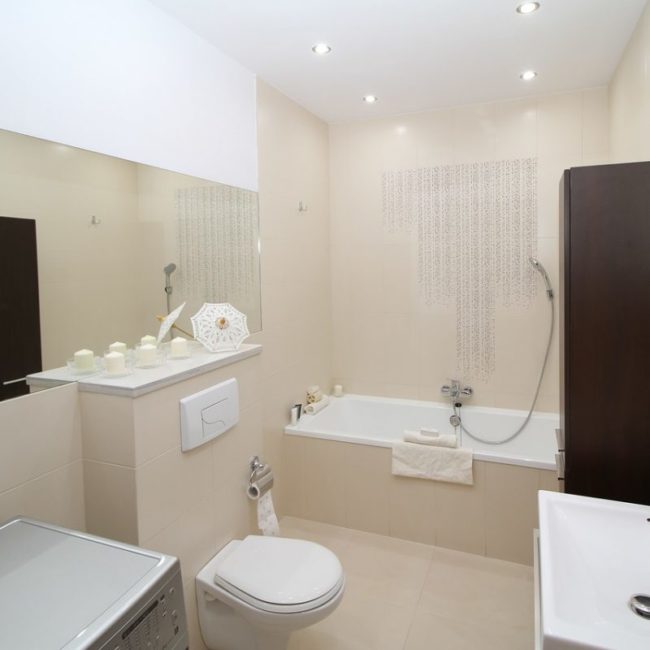 One of your biggest priorities while remodeling your bathroom should be easy cleaning. Cleaning a bathroom can be time consuming, and tiring. NV Kitchen and Bath is here to guide you on remodeling your bathroom to become easier to clean.
Avoid grout
If you want an easier time cleaning the bathroom, then stay away from grout. Cleaning grout lines is a strenuous job for many. Select solid surfaces for your wall, countertop, and flooring. If you cannot avoid the grout lines, then opt for stone slabs. These have fewer and thinner grout lines.
Avoid glass
Glass showers may look amazing. However, they require regular and extensive cleaning. You can place the shower in a wet zone, preferably in a corner. This will remove the necessity of a glass partition.
Another option is to create an entire room for the shower. Have the contractor install a handheld showerhead. The showerhead should have a long hose to cover the entire shower. This will make it easier for you to clean the entire wet room.
Go for a linear drain
Have your contractor create a linear drain at the bottom of your shower wall. The floor of the shower will slope in one direction. This will allow for easier drainage from the kitchen floor. Cleaning floor grout will be a thing of the past if you employ this strategy.
Avoid frames
If you do insist on a glass enclosure for your shower, then go frameless. The conventional frames on glass shower often attract dirt and mildew. With a frameless glass enclosure, all you need is a squeegee to keep it clean.
In addition, there are several glass coatings options for your glass door. These coatings can help prevent water and scum buildup on the glass.