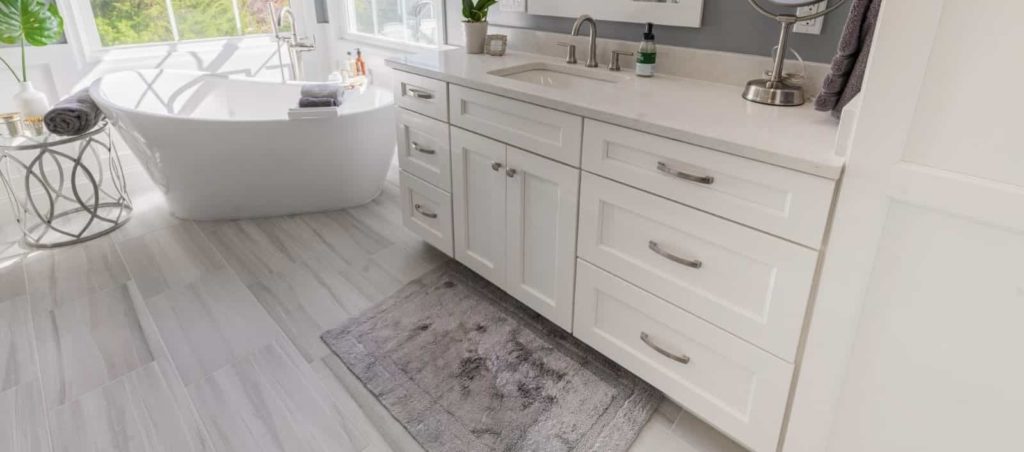 Besides being a worthy investment, a bathroom remodeling project is a serious commitment. Most people invest in a bathroom renovation for increasing their resale value or simply revamping their old bathroom. However, even with proper guidance, most of them fail and make some common bathroom storage mistakes.
It is really easy to fall prey to some peculiar storage mistakes even without realizing them. While most people usually attribute the small space of a bathroom to these mistakes, even a small bathroom with limited space can be efficient for storage if designed carefully.
Consequently, it is in your best interest to use all the space available. Here we have brought some of the most common bathroom storage mistakes that you must avoid in order to keep your bathroom organized and avoid these bathroom remodel mistakes.
Neglecting the Bathroom Vanity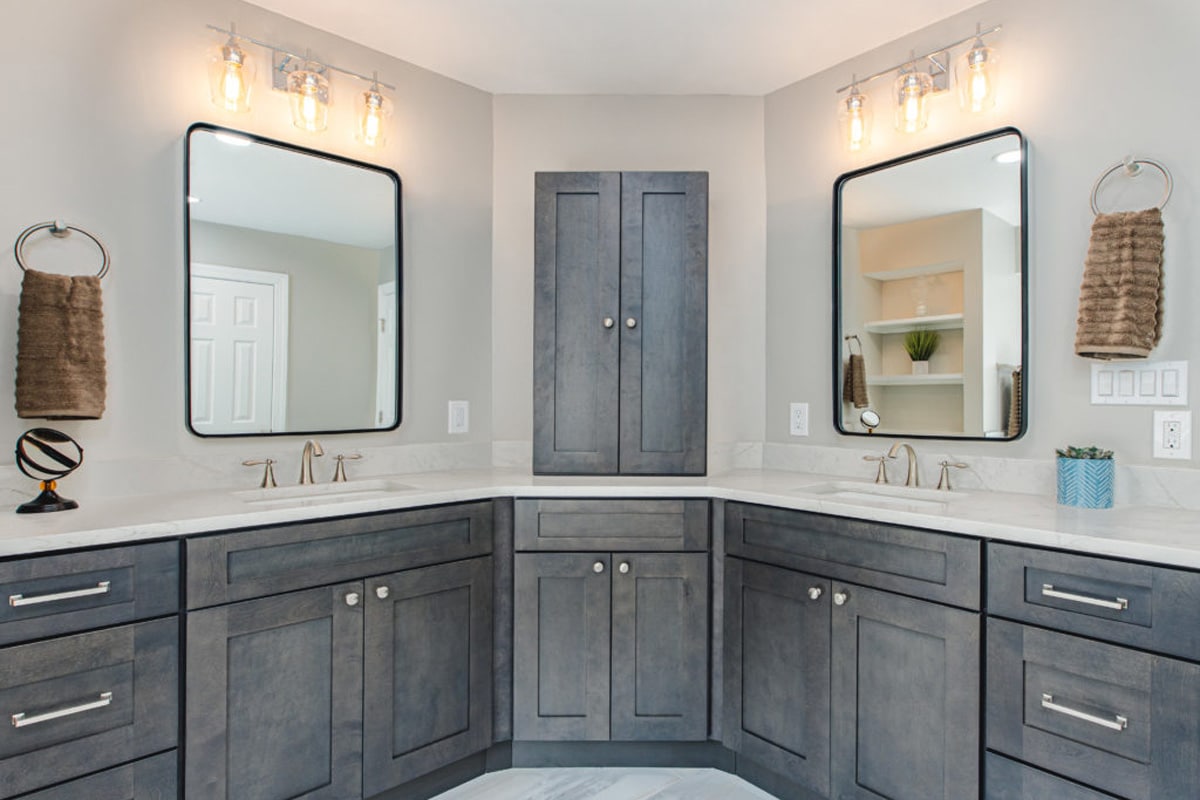 If you are running out of storage, nothing beats bathroom vanities with their under-the-sink cabinets. These units let you store cleaning supplies, bath products, and many more in a hidden and effortless manner.
While you can purchase them as ready units from several manufacturers, you still have the option to custom build your own with a bathroom remodeling company near you. Regardless of the option you choose, you have to make sure that the material is waterproof and the unit is away from the shower-area.
You also have other options like choosing a wall-hung vanity that will free up floor space and make your small bathroom look spacious. Besides, cleaning bathroom floors will be much easier.
Ignoring Wall Niches or Recessed Shelves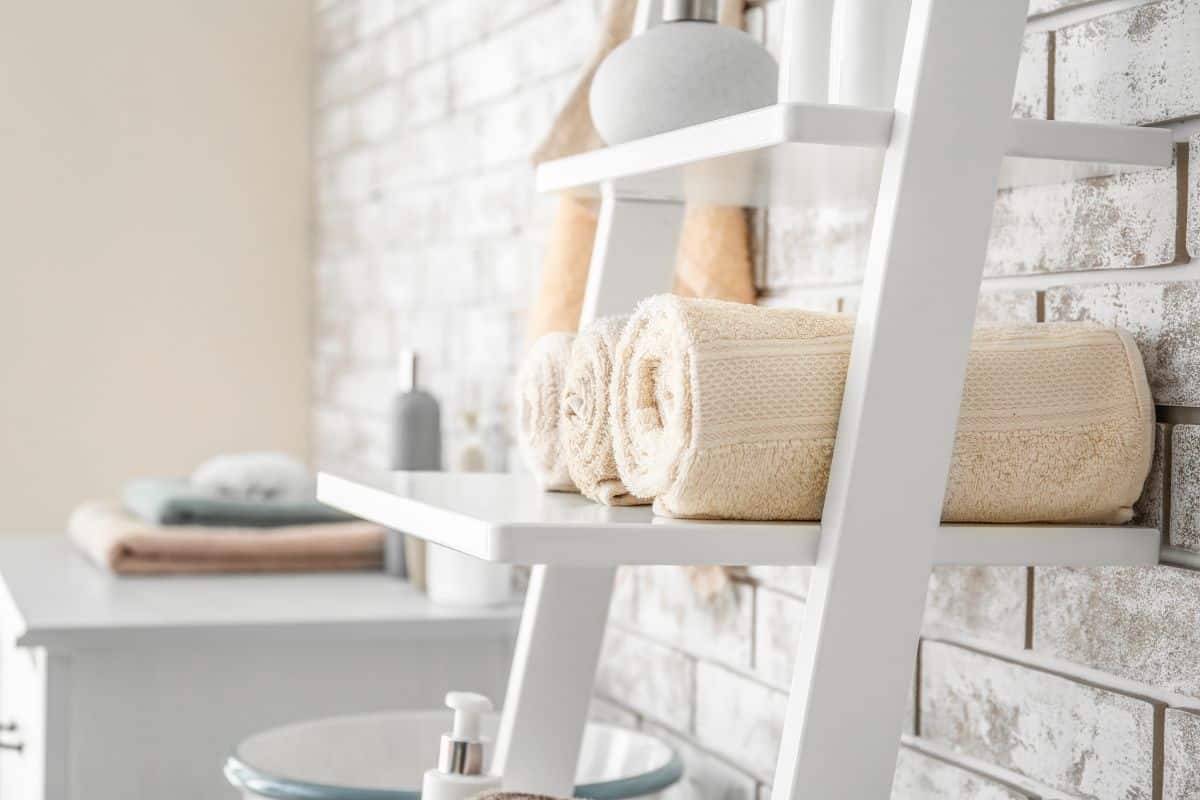 For small bathrooms, storage in the form of a wall niche, open or covered, is considered to be among the top bathroom updates. It can nearly put in all the items inside the wall while preventing storage units that hinder the bathroom space. Best of all, they don't take up any floor space either.
In addition, apart from vanity, you can use wall niches to store and display essentials. Further, you can define the wall niche in your bathroom with patterned tiles or a discreet frame. Also, add tiny planters, vases, or peculiar decor for adding an aesthetic value.
Missing Out on Overhead Storage
Missing out on overhead storage is a common bathroom storage mistake if you have a small bathroom. Therefore, one of the best ways to store all those extra bath products, including towels and cleaning supplies, is in overhead storage that is placed right above the bathroom door.
Moreover, overhead storage will keep all your supplies out of sight without looking like an imposing box. While the overhead unit may stretch from one end of the wall to another, ensure that its depth is around 12 to 15 inches. You can also add a corner shelf to place some plants and combine both functionality and design.
Using a Mirror Without an Inbuilt Storage

A bathroom mirror with inbuilt or hidden storage is a great storage idea. While including that is usually optional, skipping on it is definitely a big bathroom storage mistake.
Further, nowadays, you can find newer solutions in the market that combine mirrors and storage in a much more innovative manner. They are perfect for storing medicines and everyday essentials in an easy-to-reach place. In addition, mirrors with inbuilt storage keep the clutter out of sight in bathrooms.
You can use seamless mirrors for this purpose. They not only look great but also help you maintain a clean and sophisticated look of your bathroom while giving it a spacious feel.
Missing Out on Over the Toilet Shelves
Shelves over the toilet are a great idea to store hand towels, toilet rolls, and bath products. Besides, you can glass shelves, floating shelves, or even an open box unit.
For bathrooms with less storage, choose transparent shelves units or the ones with a slimmer profile. Also, match the unit color with the wall tile and ensure that the depth is equivalent to the toilet tank.
Storing Everything in Your Bathroom
Some bathroom storage mistakes are unintentional. A lot of people unknowingly store unnecessary products in their bathrooms for absolutely no reason. Items like extra tissues, face wipes, and other disposal items add up to the clutter in your bathroom.
Consequently, even if you have followed the best bathroom remodeling ideas, you will run out of space quickly. It is advisable to store extra items somewhere else until your need them.
However, if you are in dire need of storage space but cannot afford to remodel your bathroom, adding baskets or corner shelves is a great idea.
Failing to Maximize Your Space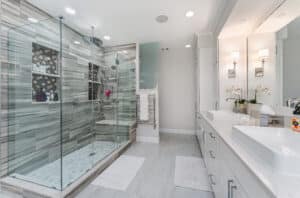 Contemporary bathroom remodeling ideas include replacing the vanity with a floating sink. Nevertheless, it doesn't do any good to your bathroom's storage space. But you can get a useful storage option just by hanging a floating shelf under the sink. Further, it will also help to retain the airy feel of the sink.
Besides remodeling your bathroom, you must consider the depth of your cabinets and drawers. Also, try to put objects in the most appropriate space. For instance, if you have a deep drawer, you can store bulky tools like hairdryers and straighteners.
Likewise, think about the functionality of the bathroom design. If a single person uses the bathroom, you can probably get away with a floating sink.
But, if it is the master bathroom and you share it with your mate, you will definitely have to find the storage space it needs. Put smaller items in a shallow drawer. On the other hand, put long and thin objects on tall and narrow shelves.
Unfortunately, not all of us in our homes enjoy a spacious and luxurious bathroom just like one sees on the internet. However, that shouldn't stop us from living well. The simple trick lies in introducing innovative bathroom storage solutions that will make storage a piece of cake.