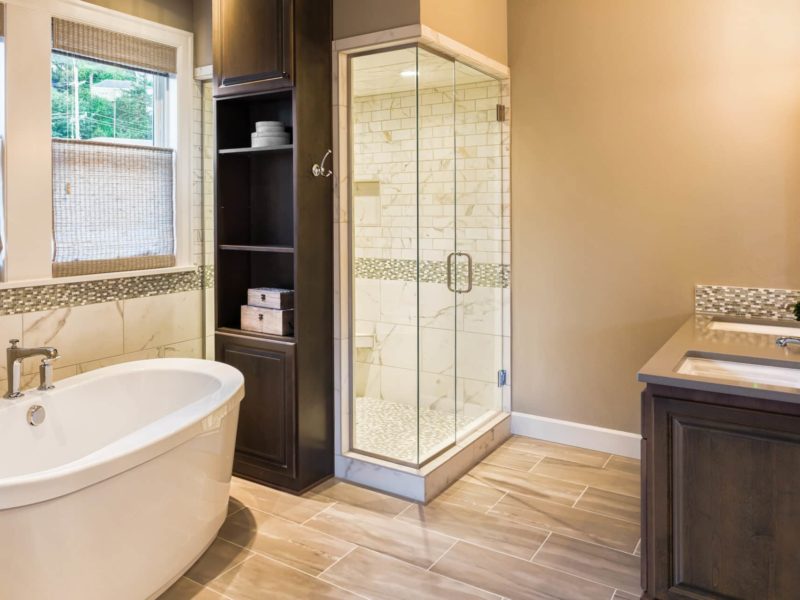 Are you in the process of building a new bathroom or planning a bathroom remodel? It is helpful to keep yourself up-to-date with the latest bathroom remodeling trends. 
For most of us, the bathroom is our personal sanctuary. It is a place where you start your mornings and end your nights; every single day. 
In recent times, home decor and remodeling trends follow macro trends that stem from how you live and work. Over the last few years, minimal, modern, and contemporary are consistent trends in design. 
Many homeowners are opting for a relaxing, simplistic bathroom remodeling project for a high resale value.  A well-designed bathroom can be your place to relax and recharge for a hectic day ahead. Here's a rundown on the latest bathroom remodeling trends that you must use in 2021.
Utilizing The Same Material
It is one of the most popular bathroom remodeling service trends that made a comeback from the 80s. When you execute it well, this trend can turn your bathroom into an impactful and exceptional place in your home.
As the name suggests, you can use the same material from floor to ceiling, including the walls. Although homeowners commonly use tiles for bathroom, you can use just about any material that inspires you, such as concrete. 
If you're feeling extra bold, incorporate graphic, mosaic, geometric patterns for an unexpected visual play. 
Mirror, Mirror on the Wall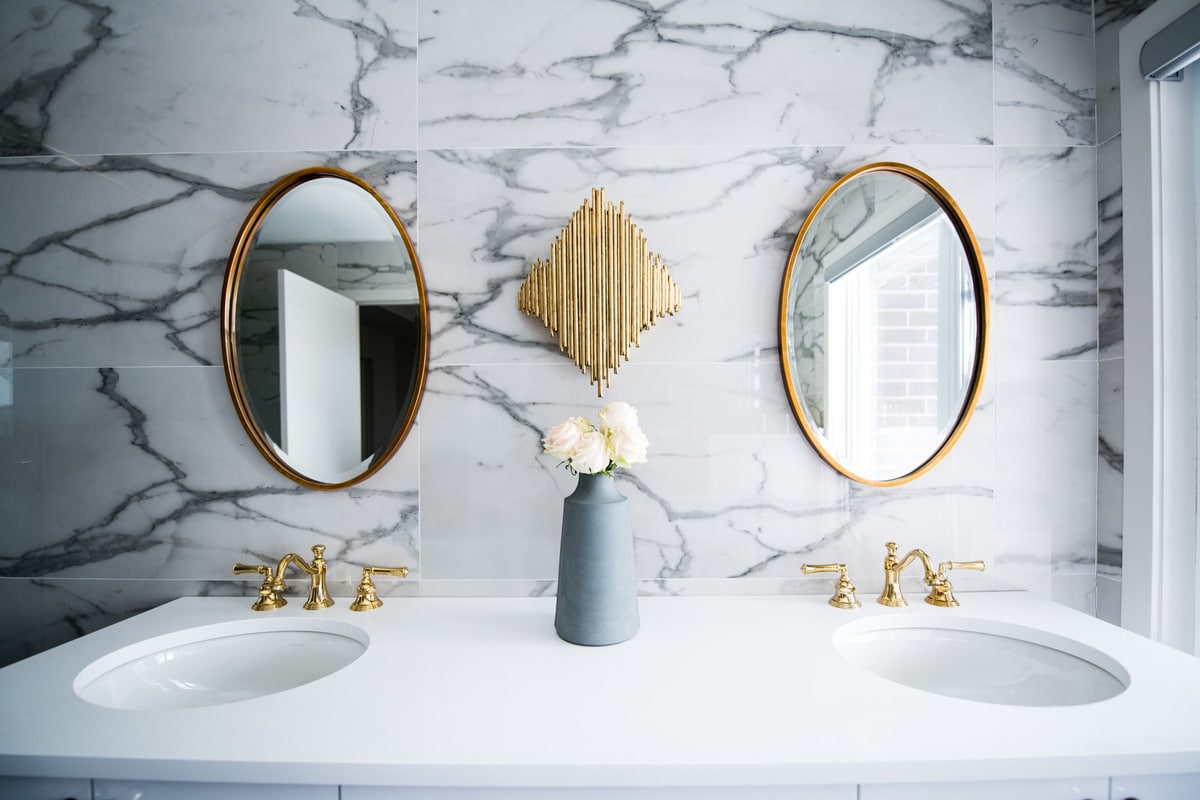 Although the mirror is a standard must-have in a bathroom, using a statement mirror is one bathroom remodel trend that you need to get on-board. Most bathrooms are a series of straight lines; hanging a statement mirror in an unusual shape or size is one of the most playful, attainable, and affordable trends. 
This add-on can give your bathroom remodel a fresh look without breaking the bank. Round or interestingly shaped mirrors continue to be aesthetically pleasing. 
Expect to see mirrors with personality in lively shapes as an influential trend throughout 2021 and beyond. 
Matte Finishes
An increasingly popular trend is using matte bathroom colors as a bold and powerful statement. The colors are striking and noticeable from afar.The demand for matte finished countertops, sinks, cabinets, bathtubs, and even vanities are rising. This trend won't diminish any time soon. 
Dirt and dust are not visible with matte finishes, and the material is porous. Likewise, you can consider matte finishes if you want to give your bathroom a modern, sleek design that guests won't forget easily. 
Private Toilets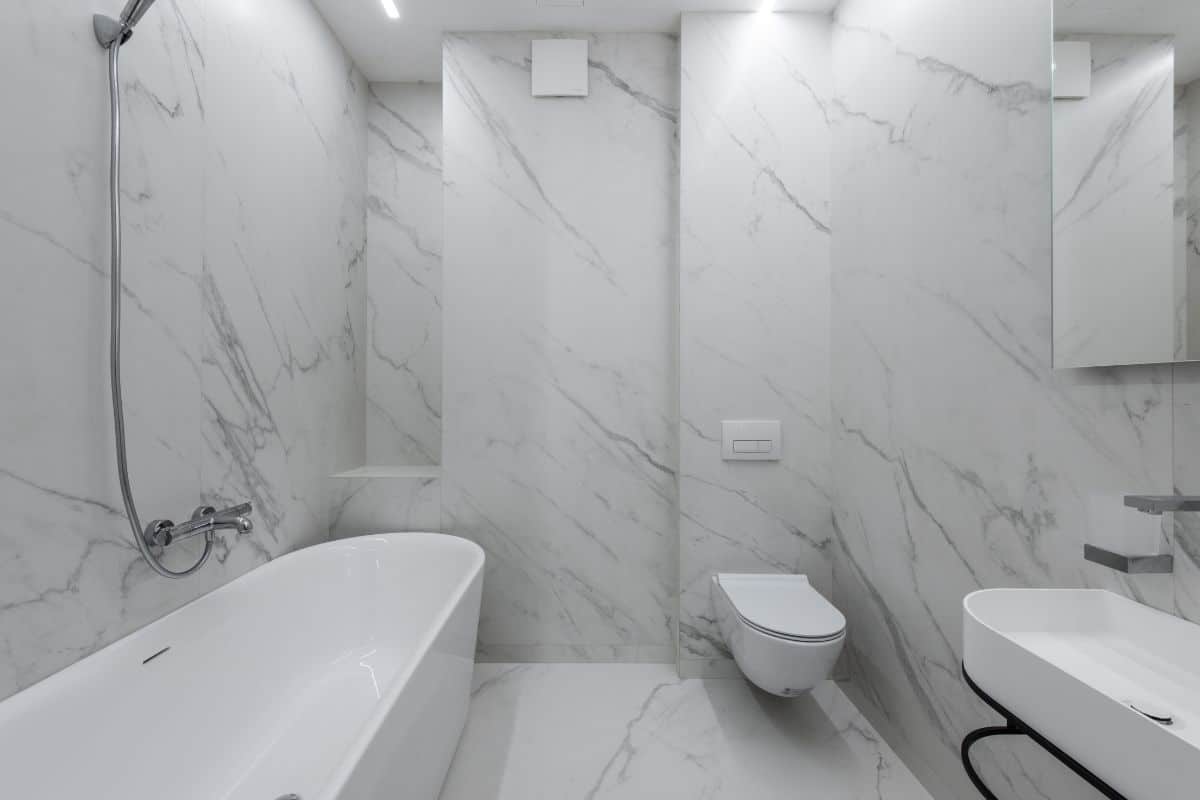 For those who value a bit more privacy, adding hidden toilets is a valuable bathroom layout tip. You can separate them by either a small wall or a sliding door while remodeling your bathroom. Although usually sterile or barren in design, this enclosure has the same wallpaper and tiles.
On the contrary, you can get creative by making this small enclosure into a room by changing the wallpaper or tiles. You can add accents like pictures or a gallery wall to create a more personalized century for you and your family. 
Add More Green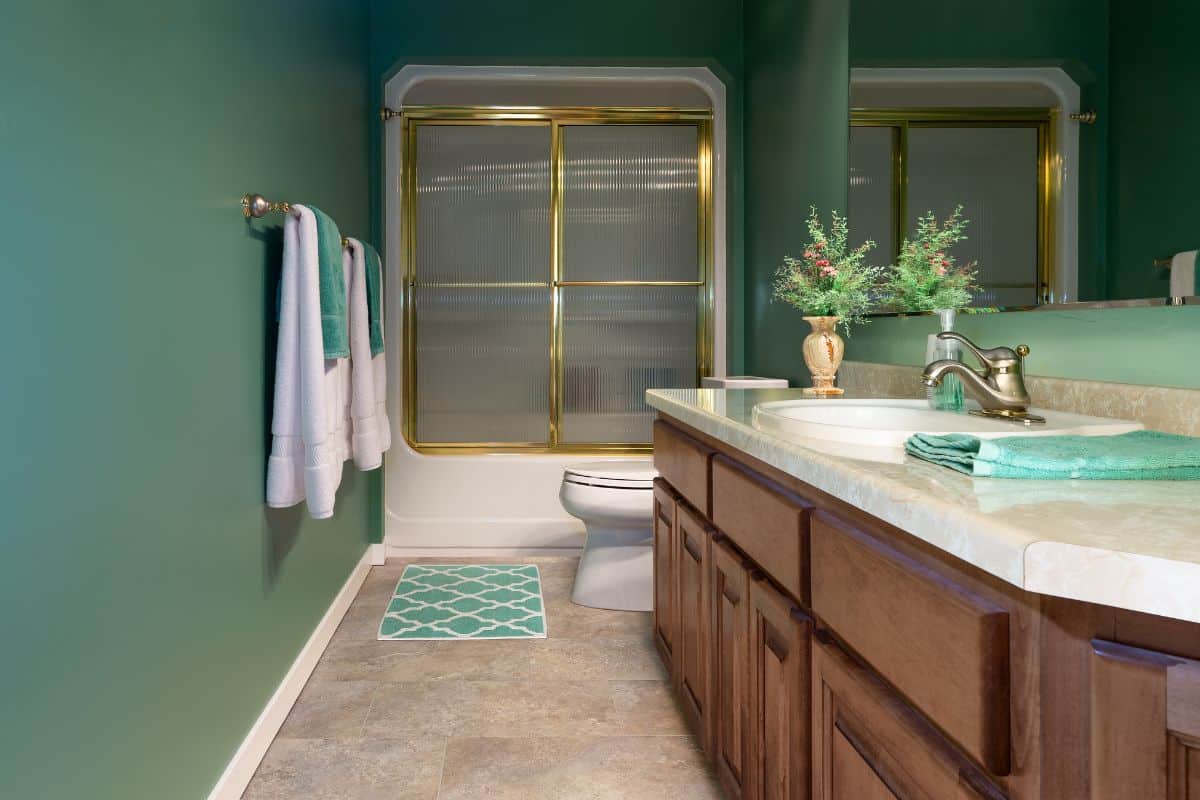 For most people, a bathroom is a dull place full of stone, tile, and steel. For this reason, it can be quite a drag at times. Fortunately, you can throw in a touch of green to make things appealing. Even a small plant on your countertop can make the area more vibrant and alive. 
Besides, plants grow better due to the low light, high humidity, and general warmth that a bathroom typically exerts. You can implement this trend by placing a potted plant or flowers to add an air purifying strength to your bathroom. Also, adding adorable, tiny succulents can do wonders to space. 
Play Some Tunes
Music is also a welcome addition. For some of us, it is a necessity for relaxation and distress. You can add waterproof speakers in localized areas to create a calming environment for a long bath. 
It will also make your shower time more invigorating. You can find several waterproof speakers at affordable rates with new and inventive technology. If you feel like your shower is missing something, try adding some music to the mix. 
Use Your Existing Fixtures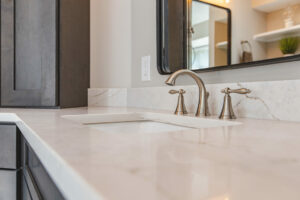 Another bathroom remodeling trend is using your existing fixtures as storage in your bathroom. With a practical application, it can be a premium add-on. 
You can take your existing cabinet, shelves, vanity, mirrors and add another storage area within it. For instance, take your vanity, you can add dividers, compartments inside your existing drawers.
This way, your personal items won't mix with your bathroom utilities and other products. Hidden pull-out stools are another great addition as it's an easy way to grab things from higher shelves. 
Focus on Hardware Finishes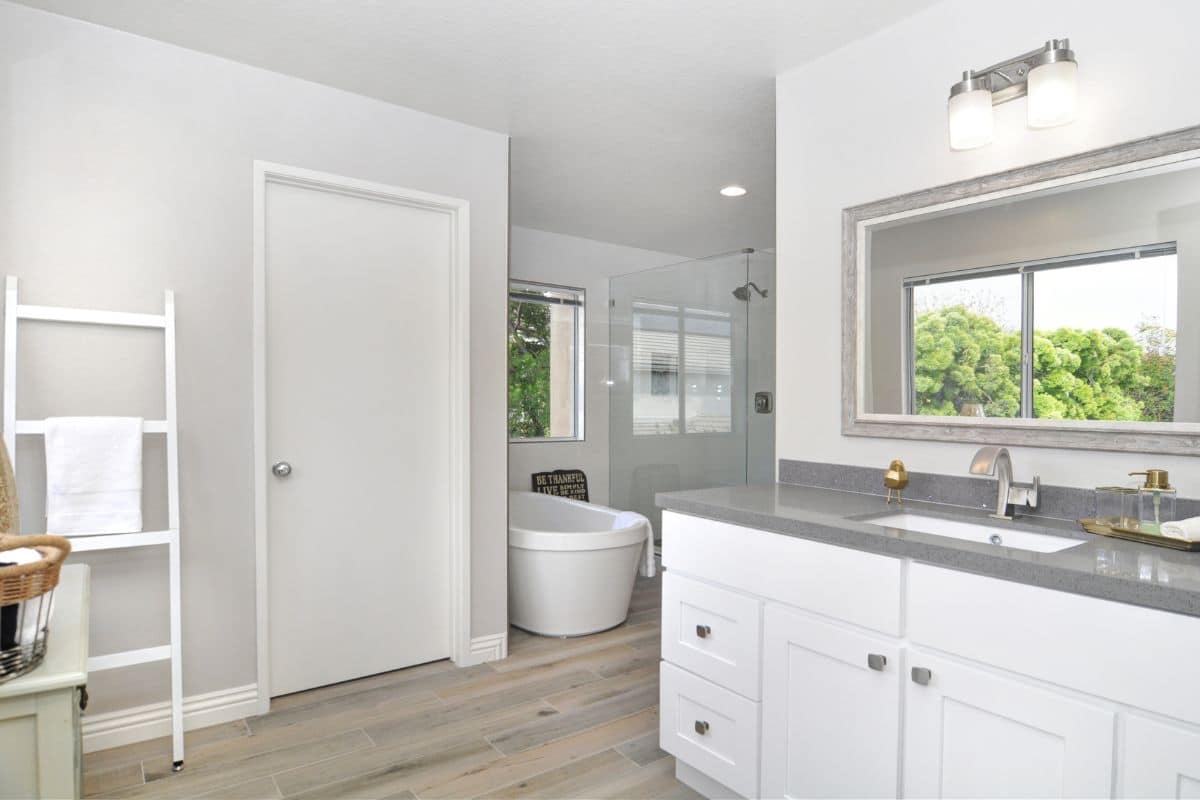 Among the most upcoming bathroom remodeling trends continuing in 2021 is the emphasis on more minimalist hardware. It is available in several colors from black, gold, chrome, and other metallic finishes. 
They add a premium, industrial look to any space. These hardware finishes are well put together and highlight your simple vanity or cabinet design. 
Brass and mixed metals are also a significant hardware option for accessories and fixtures. It will add a premium and luxurious feel to your bathroom. 
Not only does brass provide a refined finish, but it also lasts longer and is highly durable. Similarly, you can try to create a splendid look by pairing brass with marble that oozes sophistication. 
Use Darker Shades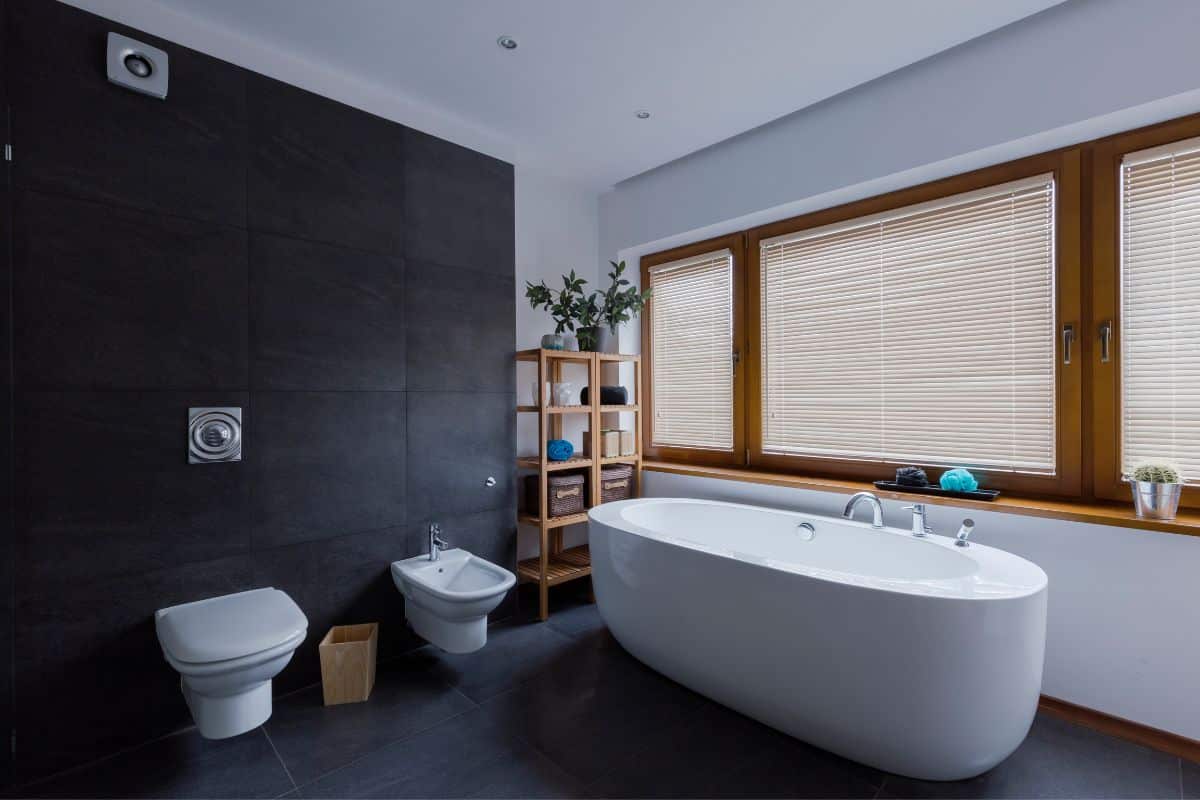 A dark shade of navy blue can accentuate your hardware further by adding an appealing finishing touch. Rich dark walls have been a norm in bedrooms and living rooms, but now it's your bathroom's turn to take a walk on the dark side. 
You can dip into this bathroom remodeling trend by adding dark tiles on the shower wall. Alternatively, go bold and fill the entire bathroom with rich dark shades of blue and green. 
A bathroom is the only room in your home where you can get away with strong, vivid tones without overdoing it. These bathroom remodeling trends pair well with brass and metallic hardware to create a seamless look.